Army
Ricky Johnson
---
DOD // 04.21.2003
HOMETOWN // Midland, TX
DOB // 11.15.1960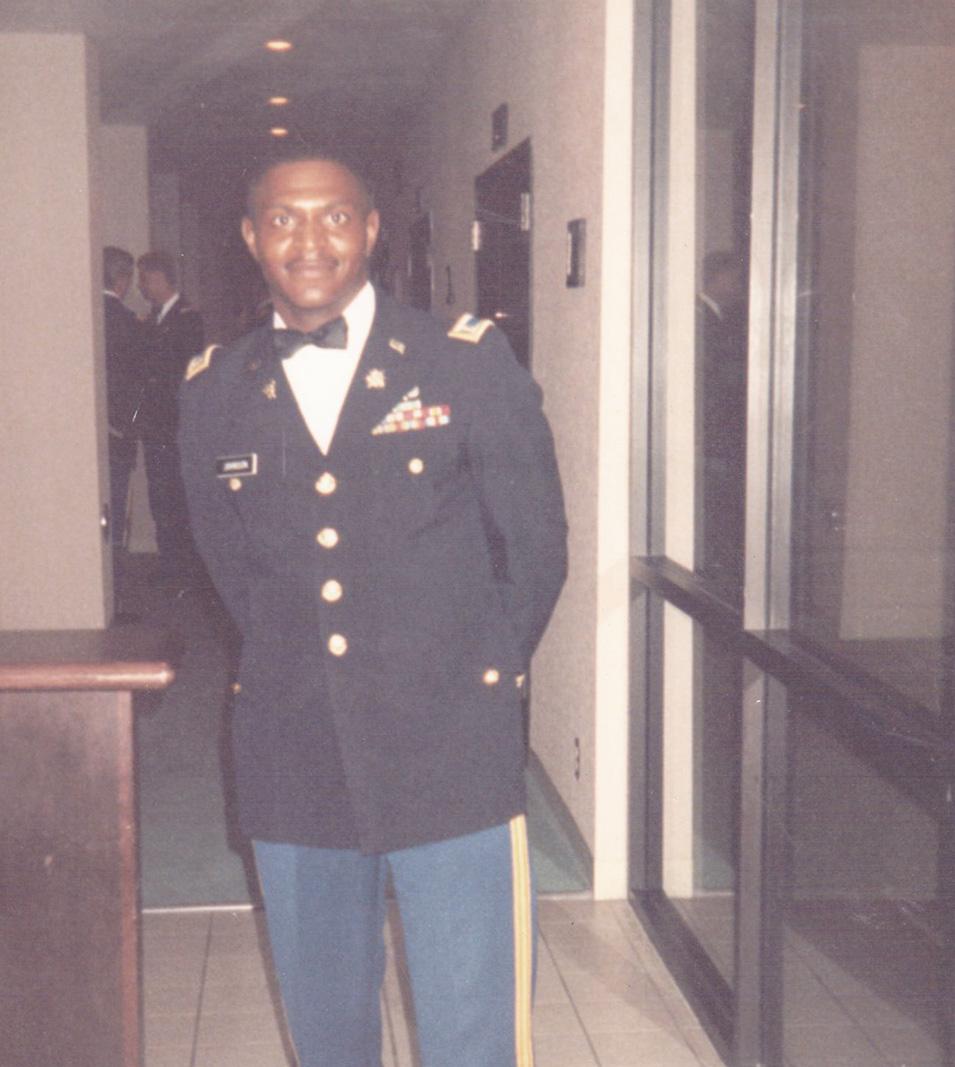 TOP CHARACTER STRENGTHS
PERSPECTIVE - KINDNESS - HUMOR
CPT. Ricky D. Johnson, died on April 21st 2003 in his home, Ricky will be remembered through his amazing personality and character including his exemplary perspective, humor and kindness.
Second to serving in the Army, both of Ricky and his wife actively served in their church; teaching a young married couples Sunday school class. Teaching God's Word came easy to him and their peers valued his Godly wisdom and advice.  Cpt. Johnson strongly believed in God and had no problem sharing the Word with those who crossed his path. One individual was a wayward neighbor who struggled with infidelities.   He would often assist Ricky on various "fixer-uppers" while engaging in conversation, knowing full well that a scripture was eventually going to be cited.  Shortly after Ricky''s death, he visited Ricky's wife and shared that "I liked that he just listened to me and shared his own faults...never preaching to me or making me feel as if I were worthless and unloved by God".  That was Ricky; knowing that he was far from flawlessness, and understanding that sometimes the best treatment for others can be found in a listening ear.  
Some people are just blessed with a giving heart. Cpt. Johnson was a humanitarian to his last breath. His mother would be the first to tell you that instead of bringing home stray animals, her son would bring anyone he felt was in need of food or clothing. He would continue to demonstrate such acts of kindness throughout his life. If he so much as heard that you were in need of something and he could get it for you, he would. Sometimes his assistance proved to be more of a hindrance/ headache as was the case of him getting a car for his brother-in-law. A great deal price wise, but a piece of junk in appearance and functionality! His last act of kindness occurred the day before he died. He rescued a homeless family of four living in their car on the side of a road, brought them to his house, his family fed them, gathered groceries and other necessities and put them in one of their apartments free of charge. Matthew 25:35-36 "I was hungry, you fed me....I was a stranger, you took me in...".
His wife would not say the Ricky Johnson was a joker, but when it came to entertaining their kids, he had no problem stooping down to their level. One of girls' favorite things to do was to play a trick on their dad when he would get home, shower and get his dinner. His favorite relaxing chair was a blue recliner, the girls (3-5) would sit in the chair under a thin blanket knowing that dad was headed there with his plate of food. Ricky, knowingly would sit on them, pretending that he didn't know that they were there, until they wiggled & squealed "Daddy you're squashing us!" Then he'd put his plate down, jump up, picked them each up and toss them in the air coupled with the tickling blowing air bubbles to their tummies! Priceless!
TMF Stats:
001 78,000+ Veterans + Survivors Empowered

002 200,000+ Spartan Members
003 500,000+ Youth Living "If Not Me, Then Who..." Movement