Army
Nathaniel DeTample
---
DOD // 08.09.2005
HOMETOWN // Morrisville, PA
DOB // 01.02.1986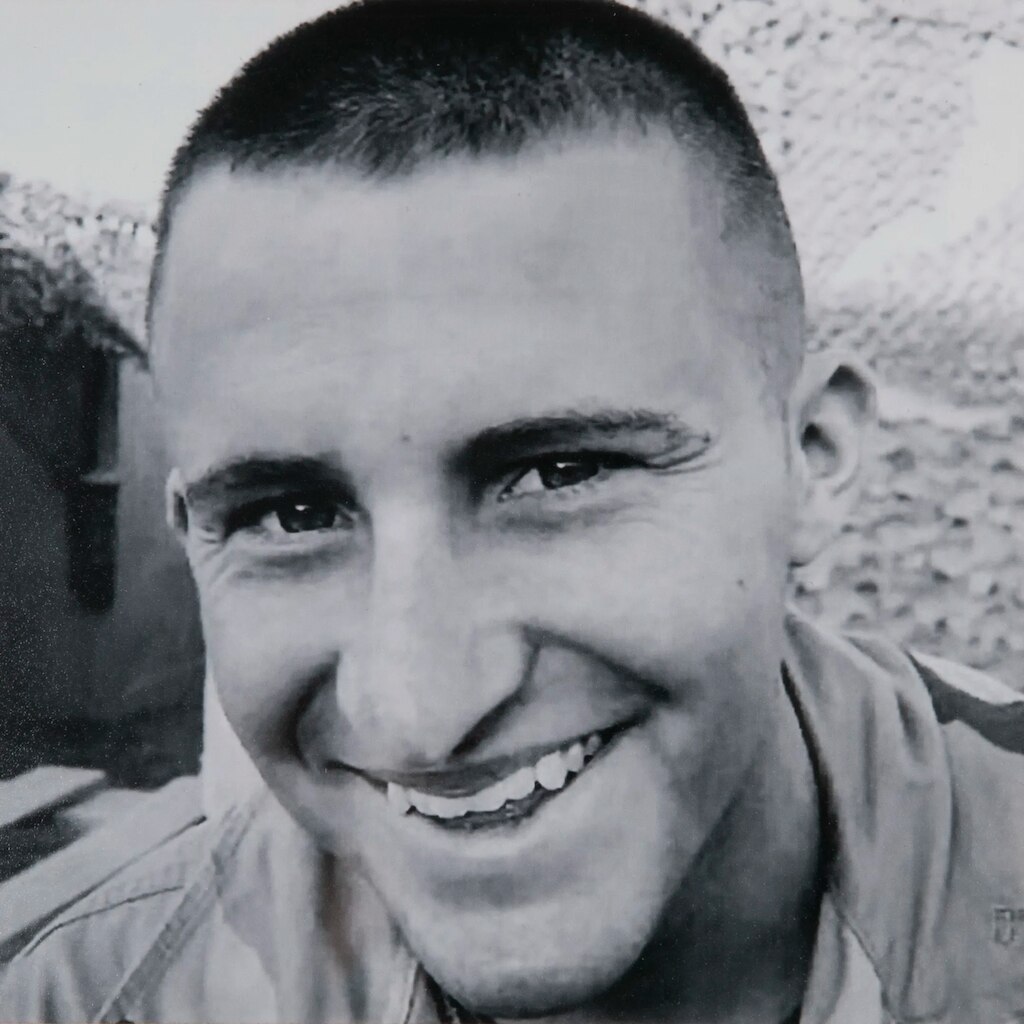 TOP CHARACTER STRENGTHS
BRAVERY - HUMOR - PERSEVERANCE
PFC Nathanial DeTample, U.S. Army National Guard, died on Aug. 9, 2005, supporting Operation Iraqi Freedom in Bayji, Iraq, where a mine exploded and enemy forces attacked using small arms fire. Before he became a soldier, DeTample was an Eagle Scout, a wrestler, and a Criminal Justice student a Shippensburg University. He was 19 when he died, and is survived by his parents, Glenn and Kim. The attack occurred while the soldiers were investigating a rocket-propelled grenade incident. The soldiers were assigned to the Army National Guard's 1st Battalion, 111th Infantry Regiment (Mechanized), Philadelphia, PA.
"He believed in our country," his mother, Kim, said. "He was one of the little kids who'd always stand for the pledge of allegiance.
Character Strength Stories: 
Bravery - Nate was a junior in High School when he joined the PA National Guard. When he left for Iraq, he knew inside his heart what he was called to do. Before he left he sent me a birthday card that expressed how much he loved me. He also underlined in the card that he would take the love I gave him where ever he would go. He was called to be a mid-tour replacement and left college, Shippensburg to be that. He left willingly and knew he had to serve and do his duty as a PA National Guard Infantry Man.
Humor - He made me smile when he would say "God Bless America." Whenever he would see something unusual in the world he would say, "you know mom as I always say, God Bless America." He had a heart of gold and found ways to make me smile. He would always remind me that "everyone has issues." When he would say that it would make me laugh and I am smiling as I write all this because it is these memories that help me to smile when I think of him.
Perseverance - Nate was a dedicated wrestler and was on the Junior Varsity Wrestling team. He was so dedicated that he would never miss a practice even when he was a senior in High School and never had the opportunity to wrestle a Varsity match. I remember his sharing how during his senior year, his teammates would ask the coach if Nate could wrestle, he still did not wrestle one Varsity Match, but attended every practice and worked out on his own. He even went to a Wrestling Camp at Annapolis on his own because he thought that would help him become a stronger and better wrestler. I did attend his last Junior Varsity match where he pinned his opponent with the Hammerlock move and received a special T-shirt. 
He received his Eagle Scout award and was determined to finish and become an Eagle Scout. He received that award in his senior year and was a proud Eagle. As they say "once an Eagle, always an Eagle," that is true of my Nate.
- Kim, Surviving Mother
TMF Stats:
001 78,000+ Veterans + Survivors Empowered

002 200,000+ Spartan Members
003 550,000+ Youth Living "If Not Me, Then Who..." Movement