Army
Rodney Releford
---
DOD // 06.28.2001
HOMETOWN //
DOB // 12.01.1977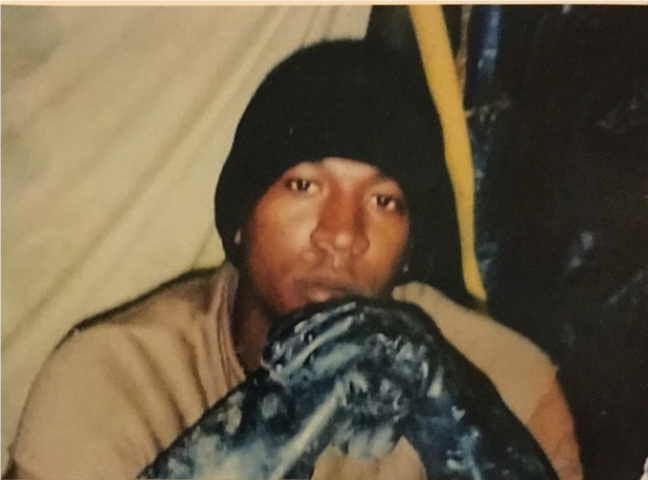 Top Character Strengths
KINDNESS - HONESTY - BRAVERY 
SGT Rodney Releford, departed on June 28th 2001. He was a loving and dedicated husband, father, and son. He loved to spend time with his family when he got off from work and on the weekends. He enjoyed playing baseball and taking his son trick-or-treating. Both Rodney and his wife served in the U.S Army. Rodney was very protective over his family, he didn't like for anybody to hold his children or even let them out of his sight. He had many character strengths but one that stands out the most is his curiosity.
Rodney was always open to new experiences and actively sought them out. He went out of his way to know people and to help them in any way he could with anything that they would need, and that led to him experiencing new and different things constantly. Rodney never let anything put fear in his eyes. He always would stand up to the biggest of things and protect what was his. Rodney never took what he was blessed with for granted, realizing that it could be all taken away in just a matter of minutes. Rodney was also hilarious and included humor in everything. He also enjoyed putting smiles on peoples face. Rodney took the lead in helping people accomplish the mission and made sure fairness was a role in it by allowing everyone to have a say so in what the task was going to be.
Rodney was honest about everything he did. He was never the one to lie or take something that didn't belong to him. He also never sugar-coated anything, he just told it like it was. Rodney had great self-control which aided in him forgiving people but also never forgetting. As you realize that yeah what the person did was wrong you may still have to deal with the person so just forgive what was done even if it may not be forgotten.
His daughter, Jada remembers a story about her dad that her mom told her, one time after they had gone out to eat. They saw a homeless person and Rodney took the time to talk to him and give the person the opportunity to talk about his experience and share their story instead of just walking past. Rodney's wife always has said that Rodney left a positive imprint on the world through his acts and compassion. No matter what circumstances that were going  on my Rodney still showed love and kindness to let people know that they weren't alone in this world and that there are people out there that really do care.
TMF Stats:
001 78,000+ Veterans + Survivors Empowered

002 200,000+ Spartan Members
003 550,000+ Youth Living "If Not Me, Then Who..." Movement