Navy
Edward Saunders
---
DOD // 01.22.2007
HOMETOWN // Hampton, VA
DOB // 06.27.1978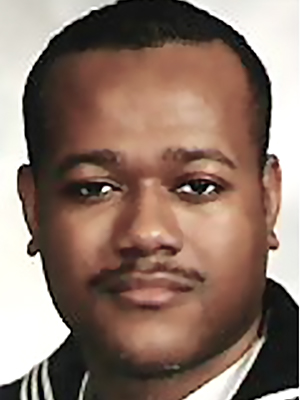 Eddie joined the United States Navy in January 1998 and was a Plank Owner aboard the USS Harry S. Truman. Upon completing his duties on the USS Harry S. Truman, he was stationed aboard the USS Enterprise. During the tour he conducted extensive operations in the Persian Gulf. Eddie re-enlisted and was assigned to AIMD Norfolk for shore duty.
"He was always energetic. He was always strong and made me smile even when he was sick. We always did things together like play golf, build Legos, and eat caramel in bed. He was always happy." – Sierra
Eddie's service was honored during the 2016 Teen Expedition.
TMF Stats:
001 78,000+ Veterans + Survivors Empowered

002 200,000+ Spartan Members
003 550,000+ Youth Living "If Not Me, Then Who..." Movement