Navy
David Warsen
---
DOD // 08.16.2012
HOMETOWN // Kentwood, MI
DOB // 07.01.1985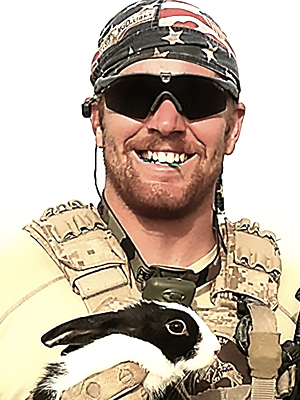 David John Warsen was born July 1, 1985 in Grand Rapids, MI. He was raised in Kentwood where he attended East Kentwood High School. After graduating in 2004, he went on to play soccer for Aquinas College. When a friend of David's decided to join the Navy with a goal of becoming a SEAL, David did some research and enlisted in March 2009 with the same goal. He completed his training with Class 279 and upon graduation in October 2010, he was assigned to SEAL Team THREE. He was deployed to Afghanistan in December 2011 and his life was tragically taken from him on August 16, 2012 in a helicopter crash while supporting a mission.
David was survived by his fiancé, Karlyn, his parents, Patty (Greg) Vroon-Frank and Dave (Stephanie) Warsen, and his brothers (DARK), Aaron, Kyle, Ryan, and Sam. There are no words that can describe how loving of a person David was. He was the shining light to those that were privileged to be a part of his life. He took advantage of every opportunity he was given and he never took life for granted. David was the leader and protector of DARK and the one that his younger brothers would look to for advice. He united his family, and he loved his fiancé unconditionally with the purest love.
David was honored at the 1st Annual Travis Manion Foundation West Coast Memorial Golf Event. In addition, David's fiancé, Karlyn, participated in the 2014 Survivor Summit Expedition in Lima, Peru to honor her fiancé.
Related Links
David Warsen Legacy:  http://www.davidwarsenlegacy.com/
TMF Stats:
001 78,000+ Veterans + Survivors Empowered

002 200,000+ Spartan Members
003 550,000+ Youth Living "If Not Me, Then Who..." Movement