Navy
Matthew Mason
---
DOD // 08.06.2011
HOMETOWN // Kansas City, MO
DOB // 03.26.1974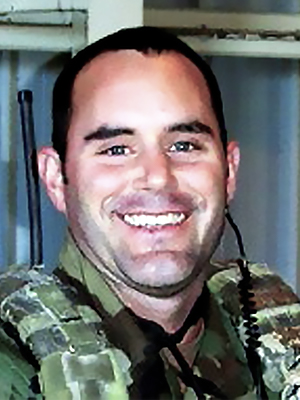 Special Warfare Operator Chief Petty Officer (SEAL) Matthew D. Mason, 37, of Kansas City, Missouri, was one of 30 soldiers who died on Aug. 6, 2011 when their CH-47 helicopter was shot down over Wardak province, Afghanistan. After completing Naval Special Warfare Advanced training in June of 2001, Mason reported to a SEAL team on the west coast, and later moved to an east coast team in 2006. Five months after suffering severe arm injuries and a collapsed lung in Fallujah in 2004, Mason finished a triathlon and rejoined his SEAL team. He was survived by his wife and two sons. 
"He could have gotten out of combat. He just insisted on going back." – Elizabeth Frogge, family friend
The Travis Manion Foundation honored SOC (SEAL) Matthew Mason with 30 other Fallen Heroes through our Character Does Matter program at the Westover School in Middlebury, Conn., on Jan. 18, 2013.
TMF Stats:
001 78,000+ Veterans + Survivors Empowered

002 200,000+ Spartan Members
003 550,000+ Youth Living "If Not Me, Then Who..." Movement