Marines
Matthew Ingham
---
DOD // 01.11.2010
HOMETOWN // Altoona, PA
DOB // 07.06.1984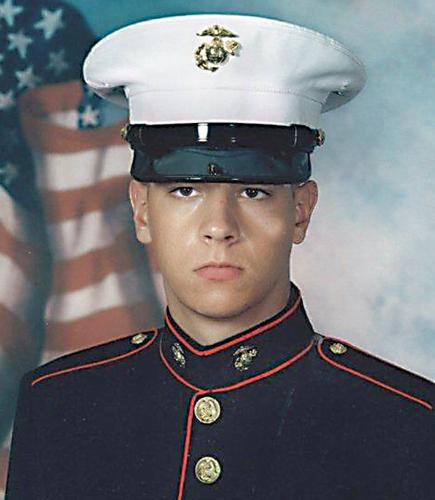 SSgt Matthew Ingham, 25, of Altoona, PA, died Jan. 11, 2010 while supporting combat operations in Helmand province, Afghanistan. Staff Sgt. Ingham was assigned to 3rd Reconnaissance Battalion, 3rd Marine Division, III Marine Expeditionary Force, Okinawa, Japan. Upon graduation from Altoona Area High School, Matt enlisted in the Marines. He served two tours of duty in Iraq before his final tour of duty in Afghanistan. Among the medals he received are the  Bronze Star Medal with Valor, Presidential Unit Citation, Good Conduct Medal, National Defense Service Medal, and NATO Medal ISAF.  He was survived by his wife, Yasmin, his father, Gary, step-mother, Tammi Ingham, and a sister, Monica Ingham.
"Loyal beyond belief. Disciplined. Hardworking. Goal-oriented, but fun-loving." -Shaim Rajpar, Matthew's mother-in-law on Matthew
The Travis Manion Foundation provided a Challenge Grant to five Marines – Nick Collier, Nathan Noble, Ross Graves, Matt Dixon, and Jordan Mazar – empowering them to hike the Appalachian Trail in honor of SSgt Matthew Ingham and other Fallen Heroes. Through the mental and physical challenge of the hike, the men honored the lives of the fallen and shared in the camaraderie of the Marine Corps.
Related Links
Representative Schuster of PA
http://www.youtube.com/watch?v=VtHwyuXFKxo
TMF Stats:
001 78,000+ Veterans + Survivors Empowered

002 200,000+ Spartan Members
003 550,000+ Youth Living "If Not Me, Then Who..." Movement