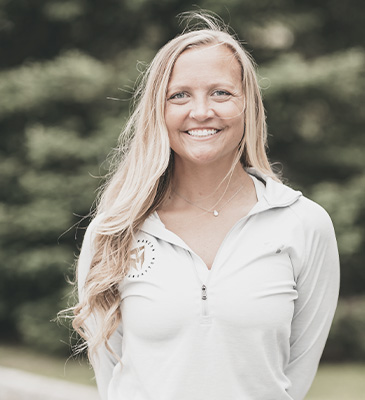 Top Character Strengths
HUMOR - CURIOSITY - APPRECIATION OF BEAUTY AND EXCELLENCE
Personality Profile
What character strength do you value the most and why? 
Humor, we may not all speak the same language (either literally or figuratively) but a smile is universal. If you can get someone to laugh or smile, you've made a connection to build upon.

How do your top character strengths support your work at TMF? 
My character strengths are part of the makeup of me. They are the skills I use to build relationships and be productive in my day to day. Ask questions, appreciate something and laugh at least once a day.

What do you enjoy most about working with veterans, survivors, and inspired civilians?
Everyone is moving toward the same goal and working to find the best way to get there together. No one is left behind and no one is left out. We are a team.
01
Education
B.A.S Intelligence and Information Operations from the University of Arizona.
02
Skills and Expertise
Success in groups and individually, organization and planning, solid bank of dad jokes always ready.
03
Passions and Interests
I love being active, whether that's running a marathon, walking my dog on the beach, or getting an intense spike ball tournament going! Surfing, music and my family (and friends that have become family) are the things that keep me centered.
04
Military Connection
Both of my grandfathers were in the Marines, and one of them joined the Air Force later on as a Doctor.
001
78,000+
Veterans + Survivors Empowered
002
200,000+
Spartan Members
003
550,000+
Youth Living "If Not Me, Then Who..." Movement