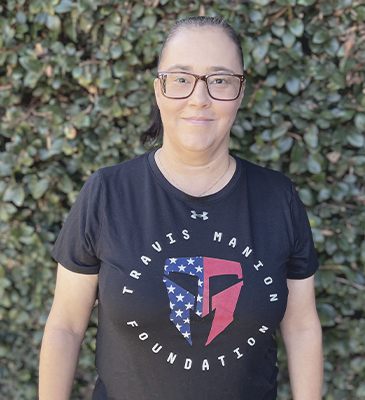 Top Character Strengths
LOVE - BRAVERY - LEADERSHIP
Personality Profile
What character strength do you value the most and why? 
I value Love and Bravery the most. In this day and age, loving people is such an important strength to have. Making people feel loved and appreciated helps in building long lasting and successful relationships. Bravery is important in my life because I have been through a lot of challenges in my life and bravery definitely helped me become the person that I am today.

How do your top character strengths support your work at TMF? 
My top character strengths help support my work at TMF in lots of different ways. Love and bravery help me develop relationships with the mentors that I work with and with different groups of youth that I help deliver programming to. My life experiences and my bravery to share the details help demonstrate my authenticity when speaking to groups. Leadership helps with developing new leaders, whether that is with mentors or with the youth I work with.

What do you enjoy most about working with veterans, survivors, and inspired civilians?
I love all aspects of working with fellow veterans because even though we come from different backgrounds, we all know what it means to serve and it instantly bonds us. I feel a great sense of duty working with survivors because their family member(s) made the ultimate sacrifice and I want to provide them with all the help that I can. Inspired civilians are amazing because they give of their time and resources simply because they want to…and I appreciate them! 
01
Education
B.A. Liberal Studies, M.A. Teaching and Curriculum Development.
02
Skills and Expertise
Public speaking, relationship building, and K-12 education.
03
Passions and Interests
Disney, reality TV, and travel.
04
Military Connection
US Navy Veteran.
001
78,000+
Veterans + Survivors Empowered
002
200,000+
Spartan Members
003
550,000+
Youth Living "If Not Me, Then Who..." Movement