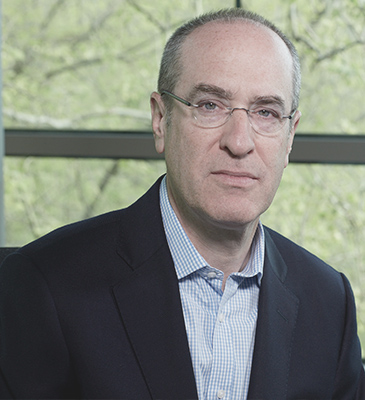 Top Character Strengths
HONESTY - HUMOR - TEAMWORK
Founder and former CEO - Solebury Capital
Vice Chairman -  Corporate and Institutional Banking, PNC Financial Services Group
Alan Sheriff has worked in investment banking for over thirty-five years in a variety of senior positions. Alan initially spent nine years at Salomon Brothers Inc. and from January 1992 until February 2005 at Credit Suisse First Boston where he was Co-Head of Equity Capital Markets for the Americas. Alan also Chaired the firm's Equity Valuation Committee and sat on the Investment Banking Committee. Since co-founding Solebury Capital in 2005, Alan has worked on IPO's, follow-ons, block trades and general capital markets advice for financial sponsors such as Bain Capital, Ares Management, American Securities, Apollo, TH Lee, TSG Consumer, Freeman Spogli and many others. Alan has worked directly with companies such as Nielson, The Carlyle Group, Dunkin Brands, BRP (Bombardier Recreational Products), Aramark, Black Knight Financial, Patheon, Planet Fitness, Party City, Canada Goose and many others.
Alan graduated with a BA in Political Science, Magna Cum Laude, Phi Beta Kappa from the University of Rochester in 1981 and with a Masters in Public Policy from Columbia University's School of International and Public Affairs in 1983. He is a member of The Council on Foreign Relations and the NationSwell Council. Alan is the founder of Teach2Serve, a nonprofit designed to educate and train select high school students for careers in public policy and nonprofit work. In January 2011 Alan served as a delegate for the U.S. State Department's Global Entrepreneurship Program in Egypt, in an effort to promote and spur entrepreneurship around the world. In the past Alan has sat on numerous Boards including The Center for Attention and Learning Disorders, The Solebury School and Delaware Valley University. Alan also sits on the Boards of several start-ups.
Alan lives in Bucks County, PA with his wife Karen. They have four sons, two of whom are United States Marines.
001
78,000+
Veterans + Survivors Empowered
002
200,000+
Spartan Members
003
550,000+
Youth Living "If Not Me, Then Who..." Movement