Past Chair, Director
Barbara Orr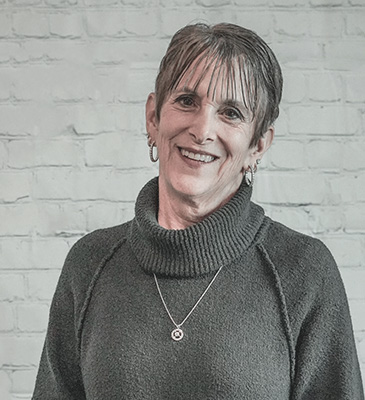 Top Character Strengths
FAIRNESS - GRATITUDE - HONESTY 
Owner/Executive Vice President, Poretta & Orr, Inc.
Barbara Orr is the Executive Vice President and Co-owner/Partner of Poretta & Orr, Inc., a global communications firm specializing in creative and production of events and exhibits including design, fabrication, program management and full logistical support. In addition to executive management responsibilities, Barb's vision-driven approach brings both a strategic and hands-on mindset to P&O's business development, client services, creative development and event production. Her expertise has developed over the last 35 years and she is considered a leader in the industry, having graduated from Villanova University in 1982 with a Biology/Education Major and Business minor.
Barbara's involvement in industry associations and charitable organizations over the years is extensive. She was a previous long-standing board member and committee chair for Susan G. Komen for the Cure, Philadelphia Affiliate and remains an active volunteer. Barbara was the first and only person to receive both an "Outstanding Service Award" and "Distinguished Service Award" for the Healthcare Convention and Exhibitors Association for exceptional volunteerism and leadership. She remains active on the Travis Manion Foundation board's Executive Committee and was an original Director on the founding Board. She has held positions of Vice-Chairman, Chair of the inaugural "If Not Me, Then Who…" Gala, and Chairman of the Board. In addition to her current role as Immediate Past-Chair on the Executive Committee, her dedication to TMF continues with many activities including 10 marathons and participation in many other local community events.
Barbara fills her free time with her passions which include her family time, golf, culinary interests, travel, running and participating in other charitable events whose missions she is aligned with. She has a married son, David who has embraced Barb and her husband, Richard's, passion for volunteerism; they all reside in Downingtown (Philadelphia) area.
001
78,000+
Veterans + Survivors Empowered
002
200,000+
Spartan Members
003
500,000+
Youth Living "If Not Me, Then Who..." Movement