Chairman of the Board
Donald Morel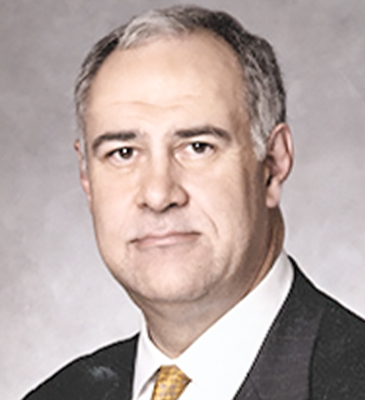 Chairman & Chief Executive Officer (Retired), West Pharmaceutical Services, Inc.
Dr. Donald Morel joined West Pharmaceutical Services, Inc. (NYSE: WST) in 1992 as Director of R&D and served as Chief Executive Officer from April 2002 and Chairman of the Board from March 2003 until his retirement in June 2015. He is widely recognized for his transformation of West and his leadership in the aftermath of the Kinston, NC, plant explosion and fire in 2003. During his tenure, Dr. Morel and his team delivered significant shareholder value, generating a ten-fold increase in the company's share price and market capitalization, which grew from $380 million at the beginning of 2002 to more than $4.4 billion at his retirement.
Prior to joining West, Dr. Morel developed and managed a broad range of programs involving advanced materials for aerospace and biomedical applications. He has published more than thirty papers dealing with advanced composites and environmental effects on material performance. His aerospace work in the 1980s resulted in his selection as a finalist for assignment as a NASA Mission Specialist in the Astronaut Office in 1989.
Dr. Morel holds a BS degree in Engineering from Lafayette College, an MS in Materials Science, and a Ph.D. in Materials Science and Veterinary Medicine from Cornell University. He completed the Executive Program at the University of Virginia Darden School of Business.
Dr. Morel serves as a Director of Integra Life Science Holdings and Catalenet Corporation. He is a Trustee of Lafayette College, and serves as Chairman of the Board of Trustees of the Franklin Institute and the Fox Chase Cancer Center AOH Foundation Board.
001
78,000+
Veterans + Survivors Empowered
002
200,000+
Spartan Members
003
500,000+
Youth Living "If Not Me, Then Who..." Movement