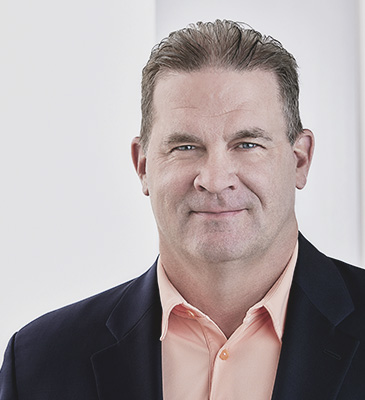 Top Character Strengths
HUMILITY - LEADERSHIP - HONESTY
Vice President & General Manager, GP PRO – a division of Georgia-Pacific LLC
Nick is responsible for two business units for GP PRO, the B2B division of Georgia-Pacific's consumer products group. In this role, he manages product development, capital investment, marketing & sales strategy and execution, and talent development. Prior to joining Georgia-Pacific, Nick spent time at Unisource Worldwide, Kimberly-Clark and Scott Paper Company, where he started his career. He is a graduate of Gettysburg College, where he earned a bachelor's in economics and played football and basketball.   
Outside of work, Nick is passionate about being involved and giving back to the community. He's held several board positions with his local school, participated in numerous home builds with Habitat for Humanity, and organized a 500+ member team build for a playground with KABOOM in California. The reward of positively impacting someone's life, either directly as the coach of a team or as an individual volunteer, is what energizes Nick to give back. The sentiment of "If not me, then who?" is fitting for Nick, but his involvement with the Travis Manion Foundation is also one of family – Col. Tom Manion, Travis' father, is Nick's cousin. It's with this deep personal tie and conviction to inspire others and strengthen character that he celebrates and honors Travis as a member of the board.
Nick lives in Johns Creek, Georgia, with his wife Pam and their four children: Michael, Kaitlin, Danny and Meaghan.
001
78,000+
Veterans + Survivors Empowered
002
200,000+
Spartan Members
003
500,000+
Youth Living "If Not Me, Then Who..." Movement