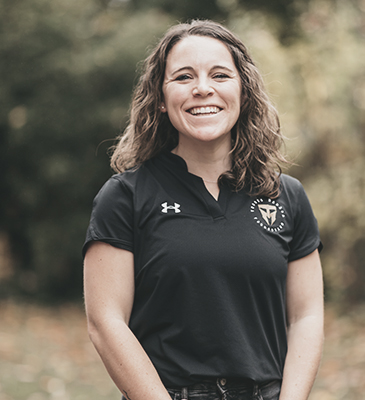 Top Character Strengths
ZEST - HONESTY - KINDNESS
Personality Profile
What character strength do you value the most and why? 
I believe I resonate with kindness the most. I am always going out of my way to do things for others and help those when needed. I almost always put others before myself and love being the reason that people may smile throughout the day. 

How do your top character strengths support your work at TMF? 
You never know when somebody might be experiencing their worst day or their best day so I try to always treat everybody with kindness. I wake up every day excited for what lies ahead while keeping everything extremely organized when planning and executing any event. I love building relationships with people and am very personable. I love learning the little details about people and what makes them happy. I believe that trust and honesty is key in any relationship. Working with TMF allows me to use all of my strengths for the greater good. 

What do you enjoy most about working with veterans, survivors, and inspired civilians?
I enjoy being able to hear their stories. Other people's stories motivate me to be a better person day in and day out. I enjoy connecting with individuals to learn more about them and how I can be a positive influence in their lives.
01
Education
Master's Degree in Clinical Exercise Physiology at the University of Delaware.
02
Skills and Expertise
Relationship-building, Team player, Organization, Coaching, Health & Fitness.
03
Passions and Interests
Exercising, the beach, helping others, family time & traveling.
04
Military Connection
Family served in the Navy and World War II in the Army. Inspired Civilian.
001
78,000+
Veterans + Survivors Empowered
002
200,000+
Spartan Members
003
550,000+
Youth Living "If Not Me, Then Who..." Movement