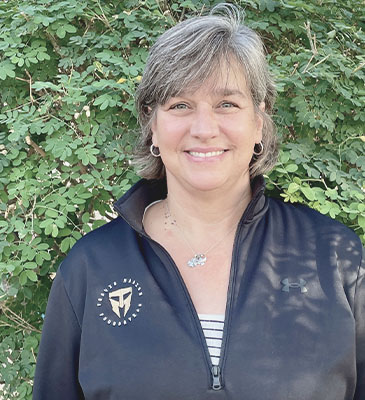 Top Character Strengths
LOVE - CURIOSITY - TEAMWORK
Personality Profile
What character strength do you value the most and why? 
I value the character strength of love the most. Love is a strength that allows me to build and value relationships with others on a deeper level. 

How do your top character strengths support your work at TMF? 
Having love, curiosity, and teamwork as top character strengths allows me to expand my ability to participate, value what we are doing and grow within TMF. I couldn't ask for a better career opportunity!

What do you enjoy most about working with veterans, survivors, and inspired civilians?
I love learning about their stories, their backgrounds. Their histories are what allow us to make a bigger impact for others. 
01
Education
B.A. Sociology, with minor in Social Work, Slippery Rock University.
02
Skills and Expertise
Relationship building, Community Engagement, Event Planning, Creativity, Problem Solving, Education.
03
Passions and Interests
I love spending as much time outdoors as I can, working in the garden, hiking, or riding on our motorcycle (The Cherry Pig) with my husband. I am an avid crocheter. I am very passionate about family, and cooking.
04
Military Connection
Proud spouse of a USMC Veteran, mother of two Army officers, and sister-in-law of career Army officer.
001
78,000+
Veterans + Survivors Empowered
002
200,000+
Spartan Members
003
550,000+
Youth Living "If Not Me, Then Who..." Movement