Senior Manager, Strategic Partnerships
Heather Kelly
Office Location: Remote Employee: Washington, D.C. Metropolitan Area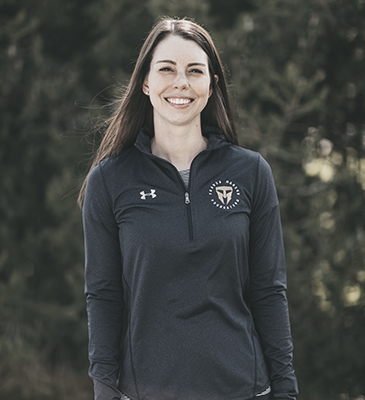 Top Character Strengths
JUDGEMENT - PRUDENCE - SOCIAL INTELLIGENCE
Personality Profile
What character strength do you value the most and why?
Judgement - This character strength is about thinking things through and examining things from all sides, relying on solid evidence to make decisions. I like to think I weigh all options and opinions when making decisions, I don't jump into things lightly.

How do your top character strengths support your work at TMF?
Social Intelligence is about being aware of the motives and feelings of others and knowing what to do to put other at ease. I work closely with our San Diego Spartan community and I hope that I'm able to make them feel included and know how much we value their involvement with TMF.

What do you enjoy most about working with veterans, survivors, and inspired civilians?
The work we do is very close to my heart. The time I had as a military spouse within the Marine Corps community was amazing and I love continuing to meet, work with, and serve members of the military community and beyond.
01
Education
BS in Merchandising, Florida State University
02
Skills and Expertise
Planning & Coordination, Attention to Detail, Disneyland Snack Aficionado
03
Passions and Interests
Reading, Travel, Pop Culture, Spending Time with Family & Close Friends
04
Military Connection
My husband, 1st Lt Robert Kelly, served in the Marines until he was killed in action in November 2010.
001
78,000+
Veterans + Survivors Empowered
002
200,000+
Spartan Members
003
550,000+
Youth Living "If Not Me, Then Who..." Movement