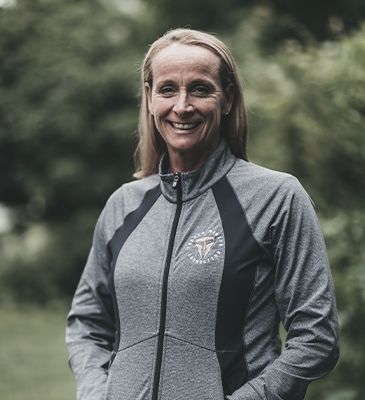 Top Character Strengths
HONESTY - FAIRNESS - LOVE OF LEARNING
Personality Profile
What character strength do you value the most and why? 
I value honesty above all. I feel it is important to be honest about oneself and others. Honesty gives people a place to start. Sometimes honesty can be a difficult concept, but trust is based on honesty and honesty is a cornerstone of relationships. While teamwork did not come up in my top three, I value teamwork as an integral part of relationships and if we are honest with one another we can succeed together.

How do your top character strengths support your work at TMF? 
I thoroughly enjoy learning new things. As a teacher, love of learning and curiosity are the basic tenets I foster in my students. The "why" matters as much as the facts and I think my desire to understand things will help me better serve in my role and support those around me.

What do you enjoy most about working with veterans, survivors, and inspired civilians?
I am inspired by other people's strength of character and life stories. Veterans and survivors have stories to share and being able to listen to them is a privilege. Overall, being around people like this make me a better person. I am grateful!
01
Education
Bachelor Degree in Criminal Justice - University of Dayton, Masters Degree Elementary Education - Chestnut Hill College.

02
Skills and Expertise
Teaching 7th/8th grade math/writing, teaching K-8 Phys Ed, coaching soccer, organization and efficiency.

03
Passions and Interests
Running keeps me sane! Seeing "the light go on" in my soccer players or students is a secret joy. Cooking, listening to Frank Sinatra, drinking good red wine and spending time around the dinner table with my family. Reading, traveling and helping others are tops on my list of things to do.
04
Military Connection
My stepfather served in the Air Force. My father was in the Army and served in Vietnam. I respect and honor all those who have sacrificed for our country.
001
78,000+
Veterans + Survivors Empowered
002
200,000+
Spartan Members
003
550,000+
Youth Living "If Not Me, Then Who..." Movement