Manager, Chapters & Operation Legacy
John Pera
Office Location: Remote Employee: Washington, D.C. Metropolitan Area
john.pera@travismanion.org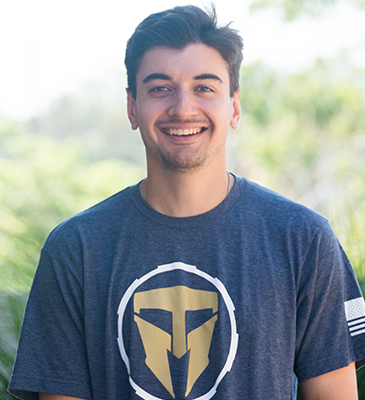 Top Character Strengths
GRATITUDE - APPRECIATION OF BEAUTY - HONESTY
Personality Profile
What character strength do you value the most and why?
Gratitude.  Each day provides its own gifts.  While it's important to strive for bigger and better, it is perhaps more valuable to be appreciative of how you got there.  No matter your circumstance, at the end of the day, there is always something for which to be grateful.

How do your top character strengths support your work at TMF?
Growing up in a military family, you learn quickly that location is less than stable.  You'll move, meet new people, and move some more. Taking time to appreciate where you've been and the people you've been lucky to meet is incredibly important.  Instability may accentuate, but appreciation is done on a very personal level.  It took some time when I was younger to realize that my life and experiences were awesomely unique.  I appreciate that instability now, and each day I'm excited to interact with people who've had similar experiences.


What do you enjoy most about working with veterans, survivors, and inspired civilians?
Often the leadership and character qualities possessed by our nation's veterans & their families are lost on the general public.  At TMF, we have the unique opportunity to amplify those voices and see to it that everyone can learn from their experiences.  I am honored to help demonstrate the value of our veterans, survivors, and their families.
01
Education
B.A., Political Science, Denison University.
02
Skills and Expertise
Motivation, Grand Strategy, Running a trotline.
03
Passions and Interests
Faith, Family, Navy Football.
04
Military Connection
Son of a career Naval officer; proud grandson of a WWII veteran.
001
78,000+
Veterans + Survivors Empowered
002
200,000+
Spartan Members
003
550,000+
Youth Living "If Not Me, Then Who..." Movement