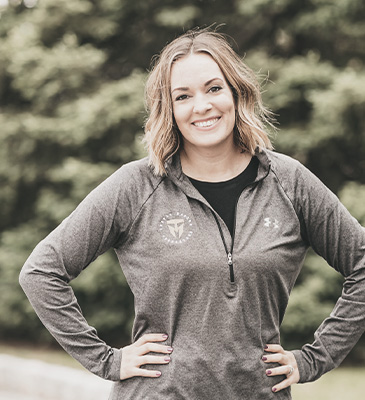 Top Character Strengths
SPIRITUALITY - GRATITUDE - HONESTY
Personality Profile
What character strength do you value the most and why? 
The character strength that I value most is my spirituality and gratitude. My faith plays a huge role in how I operate from day to day. The world can be a heavy place, so for me to be able to find pieces of gratitude throughout my day helps me to stay grounded and centered. 

How do your top character strengths support your work at TMF? 
The character strength of gratitude is something that I have an abundance of currently! I am so thankful and grateful for the opportunity to come on with TMF and to have the opportunity to serve the veteran community. 

What do you enjoy most about working with veterans, survivors, and inspired civilians?
Being able to give back and support our veteran and surviving community members, while working with those who have the same love for our veteran communities that I do. Our veteran's gave so much for this country, so to be able to say thank you and support them now is an amazing gift. 
01
Education
Bachelor of Science, Elementary Education from Missouri State University, Master's in Leadership from Evangel University.
02
Skills and Expertise
Communication, building relationships, education.
03
Passions and Interests
Spending time with my husband and 2 boys, our family has a bucket list goal of visiting and hiking all of the National Parks, St. Louis Cardinals Baseball, History, and reading.
04
Military Connection
Proud wife of an Army veteran, Father-In-Law is a retired Chief Warrant Officer 4 from the Marines, and brother-in-law is a Marine veteran.
001
78,000+
Veterans + Survivors Empowered
002
200,000+
Spartan Members
003
550,000+
Youth Living "If Not Me, Then Who..." Movement