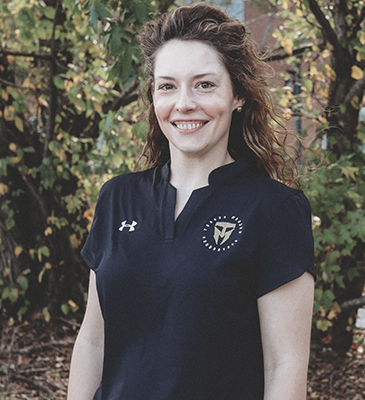 Top Character Strengths
LOVE - HONESTY - KINDNESS
Personality Profile
What character strength do you value the most and why? 
I value the character strength of love the most. Starting from a place of love bears the fruit of honesty, kindness, and building trust in our relationships.

How do your top character strengths support your work at TMF? 
My character strengths make me an excellent team player. I am driven to always help others see the best in themselves. We all have exceptional qualities and experiences to bring to the table in service of the TMF mission. 

What do you enjoy most about working with veterans, survivors, and inspired civilians?
It is a great privilege to serve veterans and surviving families who have selflessly given so much to our nation. Their untold stories of everyday heroism and resilience deserve to be seen and given a platform. It is just a small part of what we, as inspired civilians, can do to honor their character and create a legacy of service in our communities.   
01
Education
B.A. in International Studies from Centre College; M.A. in International Studies from Old Dominion University.
02
Skills and Expertise
Relationship building, research, writing, and communication.
03
Passions and Interests
Reading, being at the beach with my family, hiking, exploring the zest of life through a culinary lens, continually aspiring to be an amateur sommelier, and Disney karaoke.
04
Military Connection
My husband is active duty Navy.
001
78,000+
Veterans + Survivors Empowered
002
200,000+
Spartan Members
003
550,000+
Youth Living "If Not Me, Then Who..." Movement