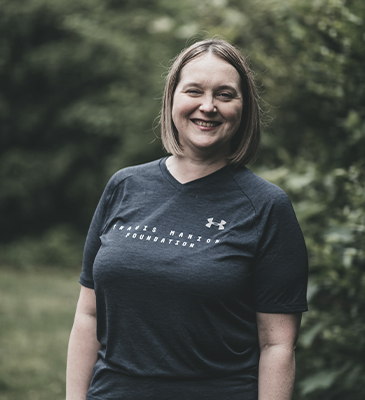 Top Character Strengths
KINDNESS - PERSEVERANCE - HONESTY
Personality Profile
What character strength do you value the most and why? 
Perseverance is the character strength I value most because despite all that life has put in my path, I made it through every obstacle and detour to complete a goal, assignment, as well as tasks specific to my career field.

How do your top character strengths support your work at TMF?  
Inspired by the mission of TMF, I have tried to develop and support the people that work for TMF as well as those we service. I have found myself wanting to volunteer more of my time to help TMF be more successful in providing help to those that served and their families.

What do you enjoy most about working with veterans, survivors, and inspired civilians?
Seeing the resiliency and determination of veterans and survivors has shown me that, with a little help, everyone can be successful in various aspects of life. Attending numerous TMF events has shown me that veterans and survivors working with inspired civilians is definitely a great way to provide the service and work towards the mission of TMF. I look forward to the opportunity to help support TMF as the Finance Manager in a way the is fitting for such a great organization.
01
Education
B.A Accounting from Holy Family University and coming in 2018 Masters in Accountancy from Holy Family University
02
Skills and Expertise
Accounting, Flexibility, "Thinking Outside the Box"

03
Passions and Interests
Spending Time with my Family, Watching my Kids Enjoy Their Passions and Interests, Reading a Good Book, Feeding my Dunkin' Coffee Addiction, and the Occasional Happy Hour with my Husband.

04
Military Connection
No direct connection other than a few relatives that served; however, I have always been inspired by the service and sacrifice of all our military members.

001
78,000+
Veterans + Survivors Empowered
002
200,000+
Spartan Members
003
550,000+
Youth Living "If Not Me, Then Who..." Movement