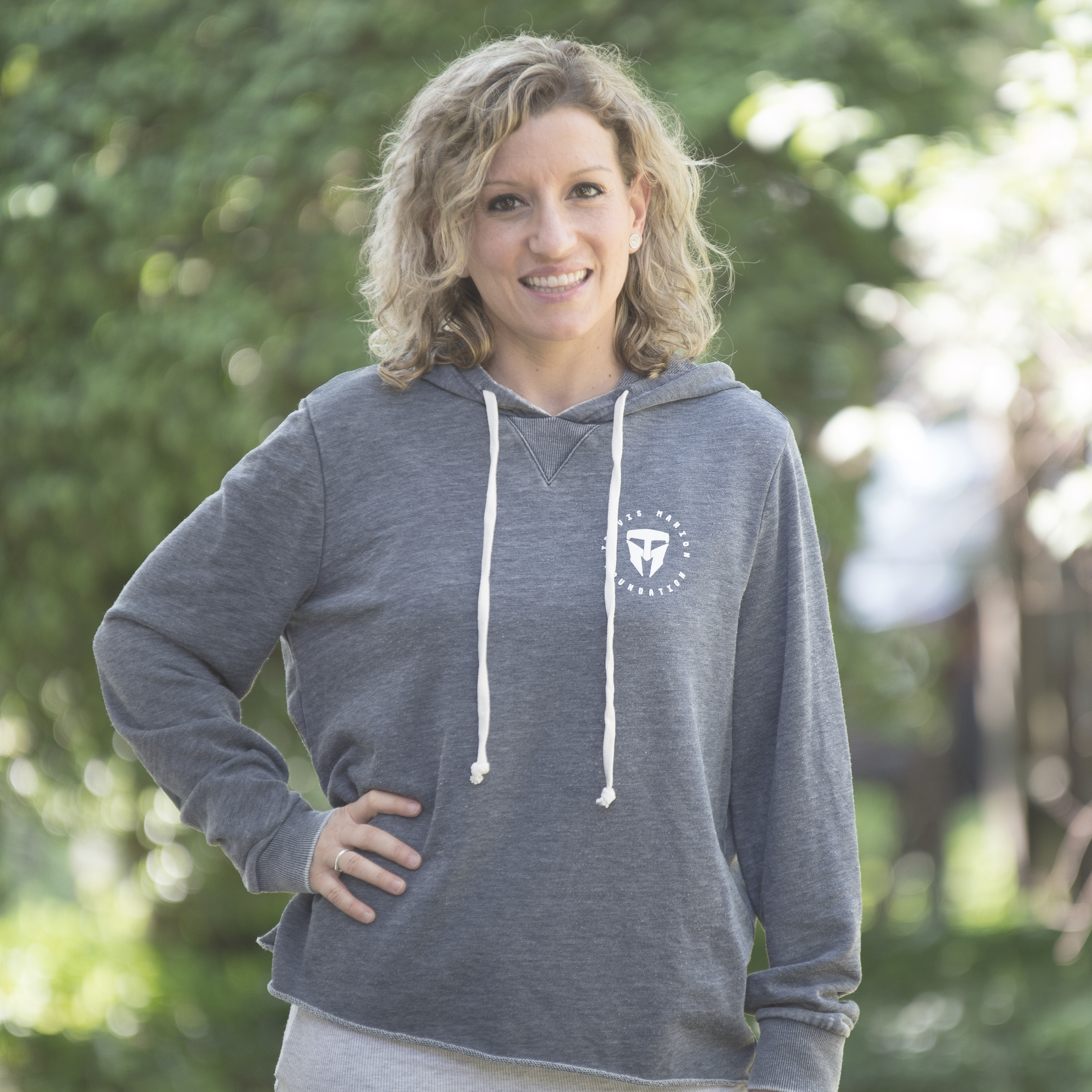 Top Character Strengths
HUMOR - FAIRNESS - KINDNESS
Personality Profile
What character strength do you value the most and why? 
I am inspired to pay it forward with kindness and believe we live in a world where even the smallest deed can have a positive impact on others. Each day I try to live this strength at work and in my community in hopes that someone else will spread their act of kindness.

How do your top character strengths support your work at TMF? 
Prior to TMF, I was a teacher and loved working with my students on community involvement. I was the inspired civilian and TMF was my calling. I really enjoy listening to everyone's stories and how they became connected with TMF. I have the utmost respect and gratitude for those who served and believe they have the power to build character in our future generation.

What do you enjoy most about working with veterans, survivors, and inspired civilians?
At TMF, we work together as a family. If I can make one person laugh, or feel good about themselves, I feel fulfilled. Working with TMF has taught me that no one job is too big or too small for anyone on our team. We all have one goal in mind; to carry out the mission of our foundation. We are all treated with the same fairness and I am proud to be a part of this Foundation.
01
Education
B.S. Elementary Education: West Chester University. Master's Degree: Elementary Education: Cabrini College.

02
Skills and Expertise
K-6 Education, Community Service, Project Coordination.

03
Passions and Interests
Spending Time with our 2 Dogs; Taffy & Iggy, Cooking for my Husband, Running, Watching Action Movies, Helping Others, 80's Music, Trying Nachos at Every Restaurant.
04
Military Connection
My father is a Vietnam Veteran for the United States Navy. My father-in-law also served in the Navy, and my grandfather was in the Army.
001
78,000+
Veterans + Survivors Empowered
002
200,000+
Spartan Members
003
550,000+
Youth Living "If Not Me, Then Who..." Movement