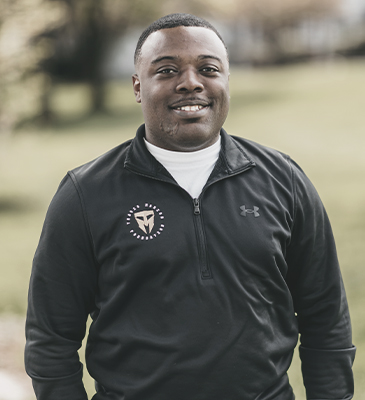 Top Character Strengths
HONESTY - LOVE - SPIRITUALITY
Personality Profile
What character strength do you value the most and why? 
Honesty is what I value most, as transparency is everything to me. Being honest and transparent sets the tone, which leads to results and proficiency. This not only harmonizes the atmosphere, but builds trust and confidence in those around you.

How do your top character strengths support your work at TMF? 
My honesty allows me to be straightforward with the veteran community. One quality in which we all understand and respect. The love for this field of work is exuding, and shows in the time and effort put forth. Spirituality allows me to understand, feel what others feel, and gives me the drive to right any wrongs. I believe that these strengths not only make me a strong leader, but one who seeks knowledge and guidance.

What do you enjoy most about working with veterans, survivors, and inspired civilians?
I enjoy making a positive impact the most. Whether it's small or great, as long as the seed's been planted. In doing so, my goal is to inspire those individuals to pay it forward. As a veteran myself, I feel it's my duty to create a better tomorrow for those as inspired and willing to go above and beyond.
01
Education
AAS Education from Kennedy-King College; Current Economics major at San Francisco State University.
02
Skills and Expertise
Analyzing and organizing; Building and maintaining relationships and partnerships; And communicating and leading.
03
Passions and Interests
Spending quality time with the family, date nights with my wife, community work during the holiday season, and attending sporting events.
04
Military Connection
I am an Army Veteran. My grandfather and I actually served in the same unit, just in different eras.
001
78,000+
Veterans + Survivors Empowered
002
200,000+
Spartan Members
003
550,000+
Youth Living "If Not Me, Then Who..." Movement