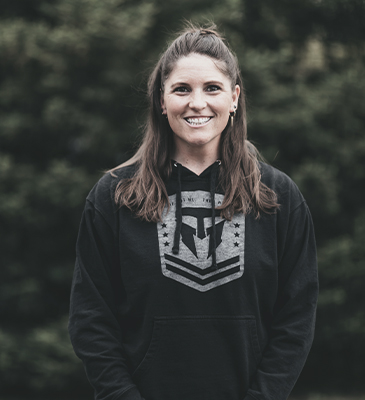 Top Character Strengths
CREATIVITY - JUDGMENT - LEADERSHIP
Personality Profile
What character strength do you value the most and why?
Creativity - without the ability to think outside the box...life is boring.

How do your top character strengths support your work at TMF?
My goal at TMF has always been in some fashion to increase the number of Spartans in our TMF family; to try and unite a broad spectrum of potential supporters, it requires constant creativity, critical thinking, and leadership to strategize unique opportunities which appeal to a variety of personalities.

What do you enjoy most about working with veterans, survivors, and inspired civilians?
I love people...and how we each have our own story. Working with veterans, survivors, and inspired civilians have exposed me to meeting some of the most resilient, admirable, and unique people in our country - their perspective on life and what is important are mentalities that need to be embraced by more people in our country. These amazing humans push me daily to help bridge the gap between the 99% and the 1% so our country can truly appreciate the freedom that too many take for granted.
01
Education
B.A. in Psychology & a B.A. in Sociology from Brown University, Executive M.B.A with a Sports Management specialty from San Diego State University.
02
Skills and Expertise
Strategic Planning & Branding, Project Management, Engagement.
03
Passions and Interests
Extreme adventures with my husband, my amazing two baby boys, sarcasm, wine with my girlfriends, making sure my boys are New England sports fans instead of Baltimore fans like the hubby.
04
Military Connection
Married to active duty Navy.
001
78,000+
Veterans + Survivors Empowered
002
200,000+
Spartan Members
003
550,000+
Youth Living "If Not Me, Then Who..." Movement