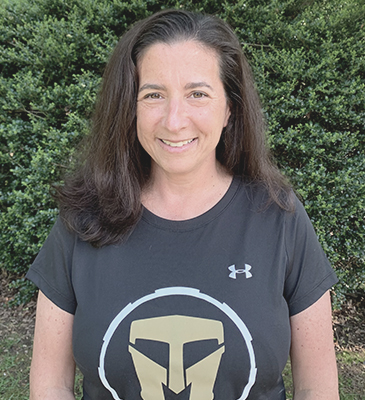 Top Character Strengths
FAIRNESS - APPRECIATION OF BEAUTY - HUMOR
Personality Profile
What character strength do you value the most and why? 
Humor can bring people together in any situation.  You can instantly make a connection with someone if you can make them smile. 

How do your top character strengths support your work at TMF? 
How do your top character strengths support work at TMF? The TMF community is a diverse group of people with various life experiences. All of my strengths support my work by enabling me to approach everyone I meet equally with an open mind regardless of what role they play. We all have a common goal in supporting TMF's mission.

What do you enjoy most about working with veterans, survivors, and inspired civilians?
I love the connections I make by learning about their experiences and hearing stories of their loved ones. I'm so inspired by everyone involved in the TMF community and their commitment to make an impact in the lives of others.  Every time I work with veterans and survivors I feel more motivated to continue to service in honor of Travis.
01
Education
B.A., International Relations, University of Delaware
A.D., Nursing, Harcum College
02
Skills and Expertise
Organization, flexibility, and teamwork.
03
Passions and Interests
Spending time with family and 2 dogs, traveling, baking, time at the beach, bird watching (still have a lot to learn!).
04
Military Connection
Cousin of 1st Lt Travis Manion.
001
78,000+
Veterans + Survivors Empowered
002
200,000+
Spartan Members
003
550,000+
Youth Living "If Not Me, Then Who..." Movement