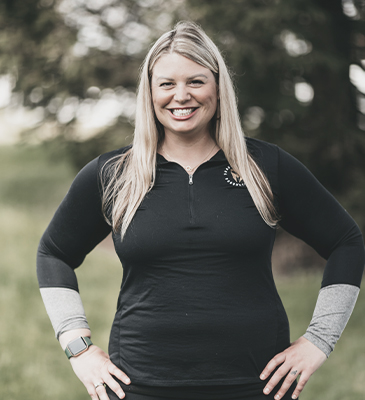 Top Character Strengths
LOVE - APPRECIATION OF BEAUTY AND EXCELLENCE - GRATITUDE 
Personality Profile
What character strength do you value the most and why?
I value my top strength of love. It helps me in building relationships, maintaining those relationships, and being genuine in communication. Love has the ability to see the strengths in others and appreciate what makes them unique. Love also allows me to see the good that surrounds me in the little things. 

How do your top character strengths support your work at TMF?
My love for others and wanting to see people shine allows me to effectively build relationships, support others, and celebrate their successes. Appreciation of beauty and excellence means I take pride in my work, love what I do and appreciate the everyday. In gratitude, I know that I am where I am supposed to be in this capacity to work with veterans and families of the fallen. Humor is also in my top five strengths which allows me to enjoy what I do and have fun in the process.  

What do you enjoy most about working with veterans, survivors, and inspired civilians?
I love to see camaraderie in action along with being surrounded by this group of people who are willing to connect, share their stories and impact others through service. Also, being a survivor myself, there is definitely a special place in my heart where I feel at home being around other survivors and helping them tap into their resilience and find their purpose again. 
01
Education
B.S English Education/ English from Temple University; M.S Education from Temple University; M.A Clinical Mental Health Counseling from Liberty University.
02
Skills and Expertise
Organization & planning, building relationships, youth and adult education and training, writing and editing, interpersonal communication.
03
Passions and Interests
Spending time with those closest to me, being active including swimming, rucking, running, hiking, or lifting, being out with our dogs, traveling, and exploring a new trail, town, city or restaurant.
04
Military Connection
Spouse of Fallen Hero.
001
78,000+
Veterans + Survivors Empowered
002
200,000+
Spartan Members
003
550,000+
Youth Living "If Not Me, Then Who..." Movement