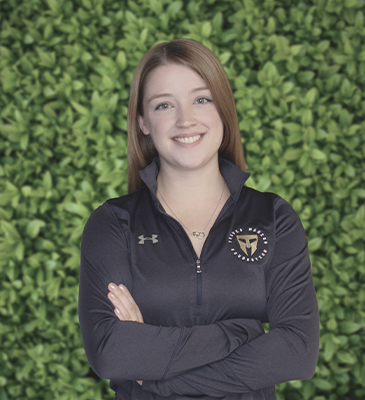 Top Character Strengths
GRATITUDE - KINDNESS - PERSEVERANCE
Personality Profile
What character strength do you value the most and why?
Kindness is the character strength I value most. The least and most we can do to help others and foster community is to treat everyone with kindness.

How do your top character strengths support your work at TMF?
Gratitude is the keystone of relationships and engaging with people, bringing the best mindset to our actions; kindness is the basis for how we treat others; and perseverance is to make sure we continually bring our best to what we do. TMF is the culmination of all these because of the intentional support and efforts to help veterans and others.


What do you enjoy most about working with veterans, survivors, and inspired civilians?
Each and every person brings something to the table and working with these groups, who are so incredible and dedicated, is an honor.
01
Education
B.A. Art History, University of St. Andrews; M.A. Arts Administration & Policy, School of the Art Institute of Chicago.
02
Skills and Expertise
Strategic Planning, Nonprofit Management, Fundraising.
03
Passions and Interests
Running, traveling, cooking, and spending time with friends and family.
04
Military Connection
Brother is in the Navy.
001
78,000+
Veterans + Survivors Empowered
002
200,000+
Spartan Members
003
550,000+
Youth Living "If Not Me, Then Who..." Movement