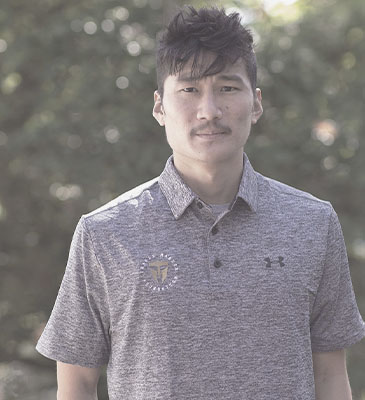 Top Character Strengths
HUMOR - KINDNESS - SOCIAL INTELLIGENCE
Personality Profile
What character strength do you value the most and why?
Kindness, because being kind to others is all the world needs for the negativity to stop. I am a strong believer in treating others the way you would want to be treated.
How do your top character strengths support your work at TMF? 
It makes me keep everyone on their toes. I love bringing others up, and my three strengths support this.
What do you enjoy most about working with veterans, survivors, and inspired civilians?
I enjoy the fact that they all have similar beliefs in working towards a greater cause, which in effect brings all three groups together, giving me that feeling like we're all part of one big family with one big purpose.
01
Education
Temple University BA, Marketing and MIS

02
Skills and Expertise
Digital Marketing, Information Systems, Website Development, and Microsoft Office '98 - 365

03
Passions and Interests
Any Involvement with baseball or golf, and working around caring people.

04
Military Connection
Both of my grandfathers were in USMC, one was a Sgt. Major and the other a Colonel.

001
78,000+
Veterans + Survivors Empowered
002
200,000+
Spartan Members
003
550,000+
Youth Living "If Not Me, Then Who..." Movement