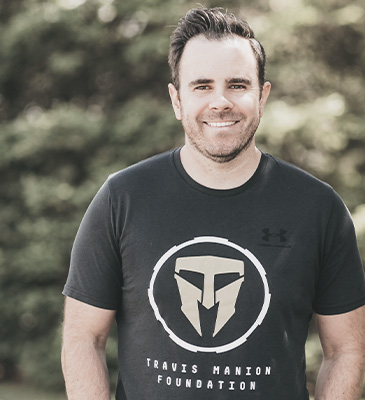 Top Character Strengths
INTEGRITY - HOPE - FAIRNESS
Personality Profile
What character strength do you value the most and why?
Integrity; I believe it's the backbone of an individual's character and is something we strive to teach at TMF.

How do your top character strengths support your work at TMF? 
TMF's mission is to demonstrate the importance of good character, so it would only be appropriate that I exhibit integrity and fairness in my own life. I'm all about the phrase, practice what you preach.

What do you enjoy most about working with veterans, survivors, and inspired civilians? 
Working at TMF is my way of serving others. I never put on a uniform, so it's important for me to be of service right here at home.
01
Education
B.A., Broadcast Journalism, Temple University. Master of Arts, Nonprofit Leadership and Management, University of San Diego.
02
Skills and Expertise
Program Management and Event Execution

03
Passions and Interests
College Football and Basketball, Food and Travel.

04
Military Connection
I am not a veteran but have the utmost respect for our nation's military!

001
78,000+
Veterans + Survivors Empowered
002
200,000+
Spartan Members
003
550,000+
Youth Living "If Not Me, Then Who..." Movement