The Courses at Andrews on Andrews AFB
4th Annual National Capital Region Golf Tournament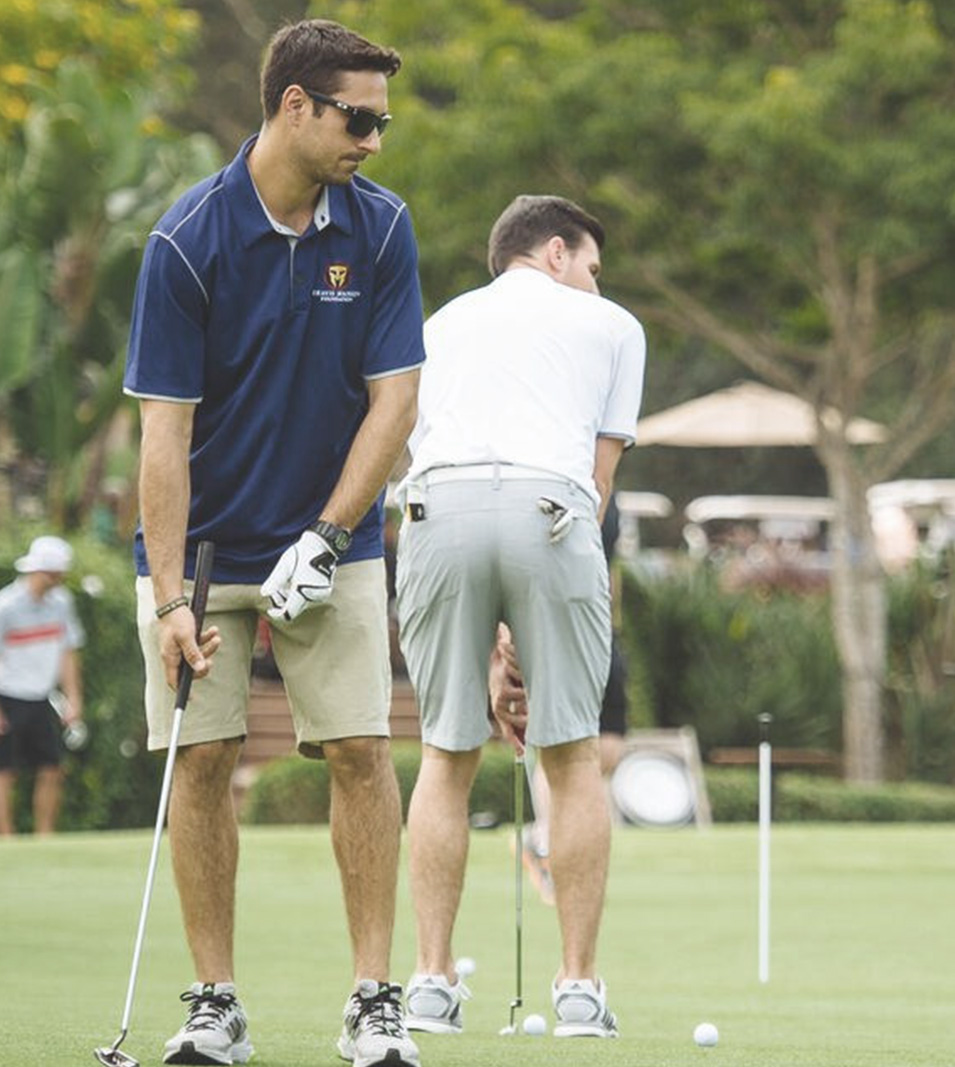 The mission of the Travis Manion Foundation is to empower veterans and families of the fallen to develop character in future generations. Before Travis left for his second and final deployment in support of Operation Iraqi Freedom, he explained why he had to return to the war in five simple words: "If Not Me, Then Who..." These words have inspired a national movement that is growing rapidly. Veterans and families of the fallen are spearheading this movement to build a nation of heroes in which character, leadership and service are in action every day.
The 4th Annual National Capital Region Golf Tournament presented by Johnson & Johnson is scheduled for Thursday, September 14th, 2017 at The Courses at Andrews on Andrews AFB, MD. It will be a memorable and fun-filled event that includes lunch, cocktails, dinner, prizes, and an exciting auction. 
This year we will have both the South and East Course, and the event benefits the Travis Manion Foundation, a qualified 501(c)(3) nonprofit organization.
Schedule of Activities
9:00 AM - 10:45 AM     Registration and Practice
10:45 AM - 11:00  AM  Kickoff and Review of Rules
11:00 AM - 16:00  PM  Golf
16:00 PM - 16:15 PM   Break/Freshen Up
16:15 PM - 17:30 PM   Cocktail Hour/Silent Auction
17:30 PM -   19:30 PM   Dinner Program
Event Sponsorship
It is through the generous gifts of individuals and corporations that we are able to expand the "If Not Me, Then Who…" movement. The following sponsorship opportunities will help to ensure the success of this event, and provide additional support to the programs of the Travis Manion Foundation.
A full description of each sponsorship level will be provided soon.
Individuals who wish to contribute gifts or services, we are also accepting auction items.
 Please contact Tom Kubit at Tom.Kubit@travismanion.org 
Register Today