Operation Legacy Service Projects
Philadelphia, PA- Neighborhood Cleanup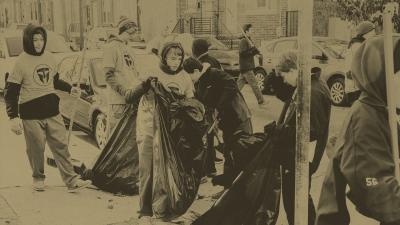 Join TMF and local volunteers to clean up a neighborhood public park, city youth recreation center, and surrounding areas that always need a little TLC, given much of the community is of elderly neighbors.
Volunteers will be raking leaves, cleaning out community garden areas and a playground, and helping a few neighbors clean around emergency access pathways. We'll have gloves and trash bags, but bringing your work gloves and some spare trash bags is always appreciated! 
We'll have plenty of coffee and hot chocolate on-site at 8 am. 
Everyone is welcome to volunteer with us on this project, regardless of age, military affiliation, etc.
This project will honor the life and legacy of all Fallen heroes.  
Additional Information: Join us for a social immediately after, at noon, at the American Sardine Bar at 1801 Federal Street, Philadelphia, PA.
Volunteers are expected to adhere to local and federal COVID safety precautions.
Register Today