Operation Legacy Service Projects
San Diego, CA - November 2019 - Operation Dress Code
01 - Nov - 2019

thru

02-Nov-2019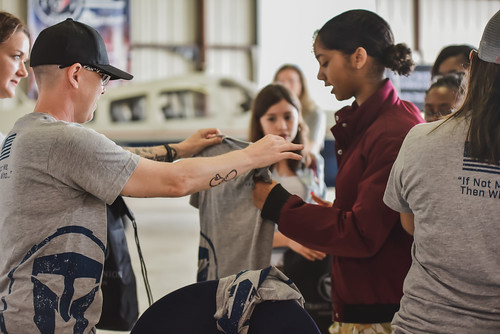 Please join TMF and volunteers for an Operation Legacy project! Operation Dress Code Boutique Day is designed to help women service members transition to new careers by providing them with the professional clothing needed for civilian life.
We are in need of volunteers for shifts during set up day on Friday, November 1st: to assist with unloading the truck, un-bagging clothes, sizing clothing racks, setting out shoes/purses, setting up jewelry tables. 
We will also need volunteers to assist with event breakdown on Saturday, November 2nd: to assist with packing up, bagging clothes, carrying bags, loading truck and cleaning up trash/boxes. 
Volunteers must be 12 years and older.
This project will be honoring the life and legacy of Senior Chief Cryptologic Technician (Interpretive) Shannon Kent, Navy. 
You MUST be registered by October 28th in order to receive a t-shirt. Registration for this project will close October 31st. 
Register Today