Operation Legacy
Wreaths Across America - January 2019
04 - Jan - 2020

thru

31-Jan-2020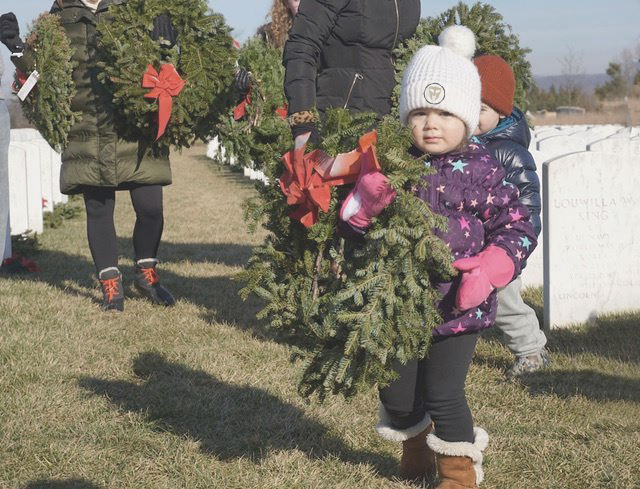 Join Travis Manion Foundation along with your fellow Spartans across the nation as we volunteer with Wreaths Across America to remove the Wreaths laid for the Holiday Season.  Throw on your TMF shirt and meet us at a location near you!  
Each December on National Wreaths Across America Day, our mission to Remember, Honor and Teach is carried out by coordinating wreath-laying ceremonies at Arlington National Cemetery, as well as at more than 1,400 additional locations in all 50 U.S. states, at sea and abroad.  
Every January, all the wreaths need to be removed in order for maintenance to be continued in the cemetery. Volunteers are needed for removing the wreaths.
STEP 1 - Find a location to volunteer at below by simply putting in your zip code.
Check here for Wreaths Across America locations nationwide.
STEP 2 - Register below to volunteer through TMF! 
The dates for the removal vary for each location with the majority of them happening in January. Please check with your local cemetery for the specific date of removal. 
Register Today