Special Event
2021 "If Not Me, Then Who..." Gala, presented by Johnson & Johnson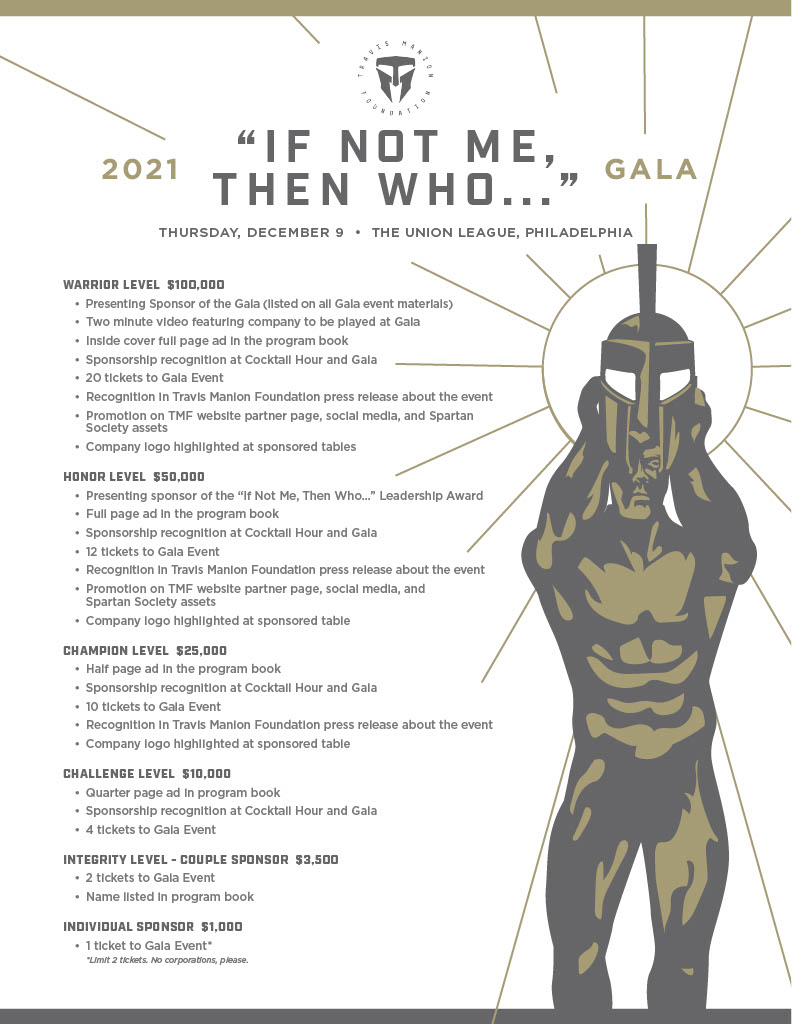 2021 "If Not Me, Then Who..." Gala
Date: Thursday, December 9, 2021
Time: 6:00pm 
Location: Union League of Philadelphia - 140 South Broad Street, Philadelphia, PA
On December 9th, 2021 at The Union League of Philadelphia, TMF will bring corporate, community, and military leaders together to honor fallen heroes, veterans, active duty troops, and military families.
**COVID VACCINATION ALERT **
As of Thursday, August 12, 2021, the The City of Philadelphia issued a mandate stating that all Philadelphia businesses and institutions that do not require everyone who enters the premises to be vaccinated must require all such persons to wear a mask at all times while on the premises. However, those businesses that require vaccination for all employees and patrons are exempt from the mask mandate.  Per the Union League of Philadelphia, all staff, vendors, members and guests must be vaccinated against COVID-19. You may be asked to produce your vaccination card.  Please note, The League may request proof of vaccination and the City of Philadelphia Health Department could make random inspections as they did when the city imposed mandatory occupancy restrictions. 
To secure Sponsorship or Tickets, please contact: kristafoy@travismanion.org
Register Today