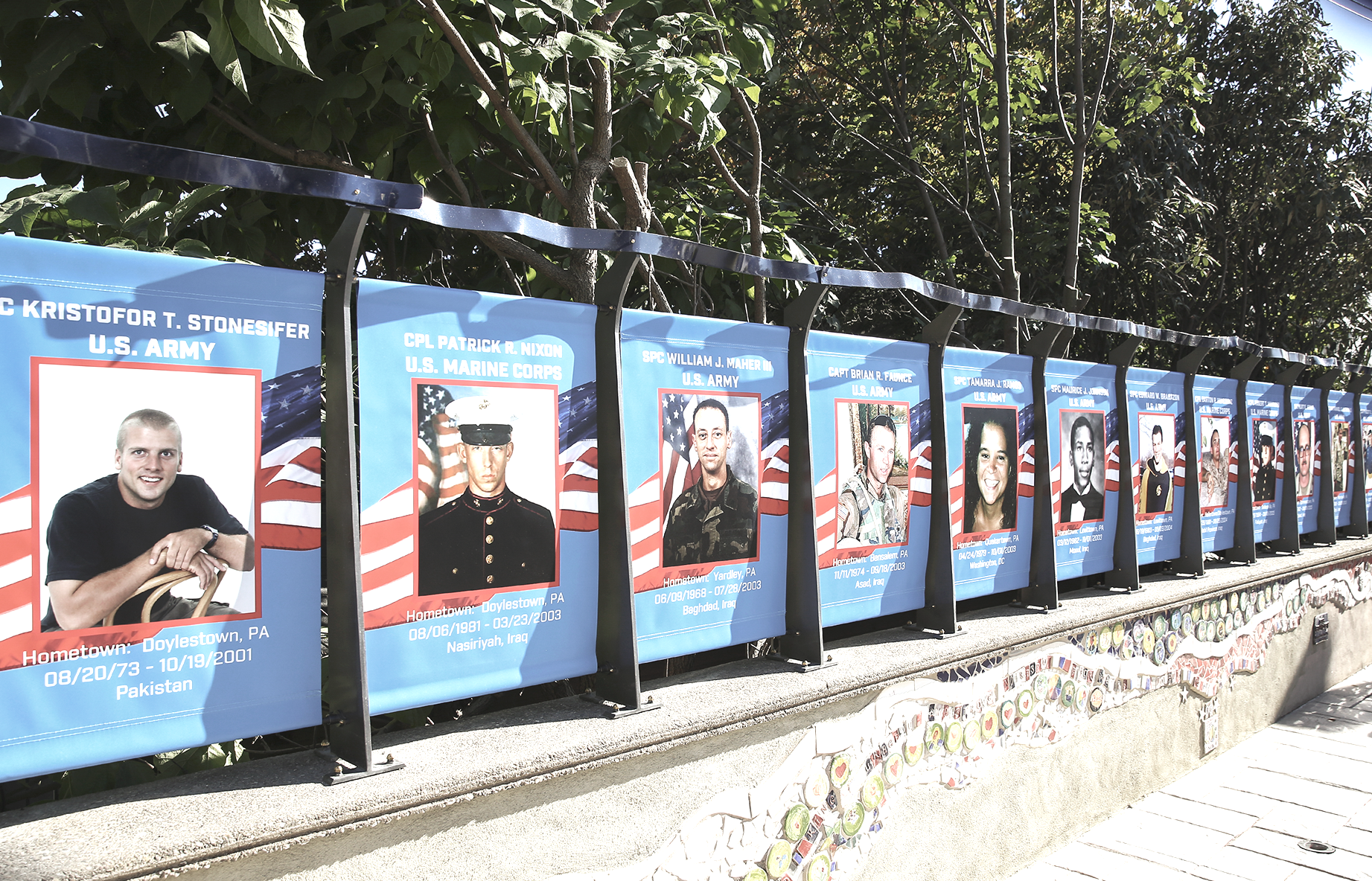 Freedom Square is a community built mosaic memorial, located at Pine Street & Garden Alley in Doylestown Borough to honor every Bucks County post-9/11 fallen military member in perpetuity. Travis Manion Foundation created the memorial in 2009 to honor all those who have fought for the cause of freedom, and refurbished the space in 2017 to be the permanent home of the Bucks County Hometown Heroes Banners.
On Friday, September 20th, 2019 at 4pm, Travis Manion Foundation will hold a dedication ceremony at Freedom Square for Buck's County's two most recent fallen military heroes, ESN Sarah Mitchell, United States Navy, and CPT Connor Bednarzyk, United States Army, who will have their memorial banners unveiled.
The public is invited to attend the event, and several local Gold Star Family members are expected to be in attendance. TMF President Ryan Manion will serve as a guest speaker, along with the first Iraq War Veteran elected to Congress and former Undersecretary of the Army, the Honorable Patrick J. Murphy.
A special thanks to sponsors and supporters of this project, including Lynn & Bill Goldman, Toll Brothers, W.A.C Lighting, Neshaminy Electric, Tutto Metal Design, Architectural Concrete Design, and DRS Printing.
Fundraising efforts are still ongoing for the completion and maintenance of the project, and donations can be made
here.