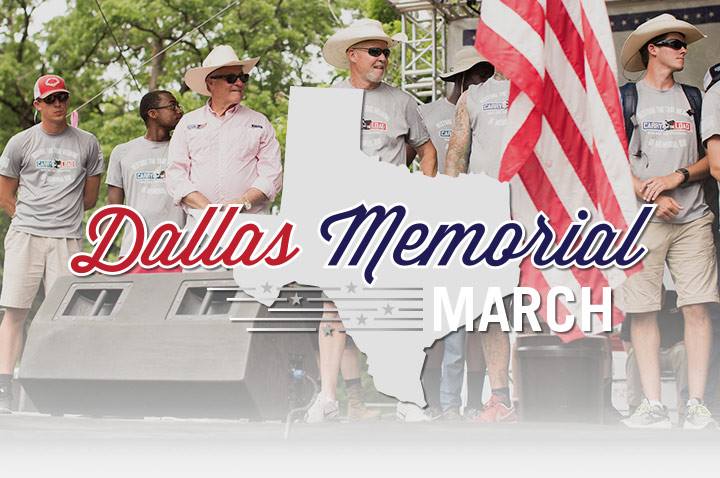 TMF Team Dallas - Carry the Load March
Join Team Dallas of the Travis Manion Foundation for the centerpiece of the two-day event that begins at 12 pm on Sunday and culminating 3 pm on Monday in observation of the National Moment of Remembrance. The March is the symbol of how Carry The Load started, represents carrying the fallen heroes we honor, and we welcome you to join whether for 23 hours or 20 minutes. 

The Two-Day Rally
Reverchon Park in Dallas hosts the two-day event featuring music, inspirational speeches, stories of fallen heroes, flag ceremonies and more. No registration or payment is required to attend — we simply ask you to respect those who have given everything to protect and serve us all.

Camping
Pitching a tent is a great way to bond with friends and family, while meeting kindred spirits from the community — all while enjoying the full two days of festivities.
 If you are interested in attending, all are welcome to show up! Reach out to central@travismanion.org if you have any questions.
Register Today