Marines
Robert Kelly
---
DOD // 11.09.2010
HOMETOWN // Bethesda, MD
DOB // 09.05.1981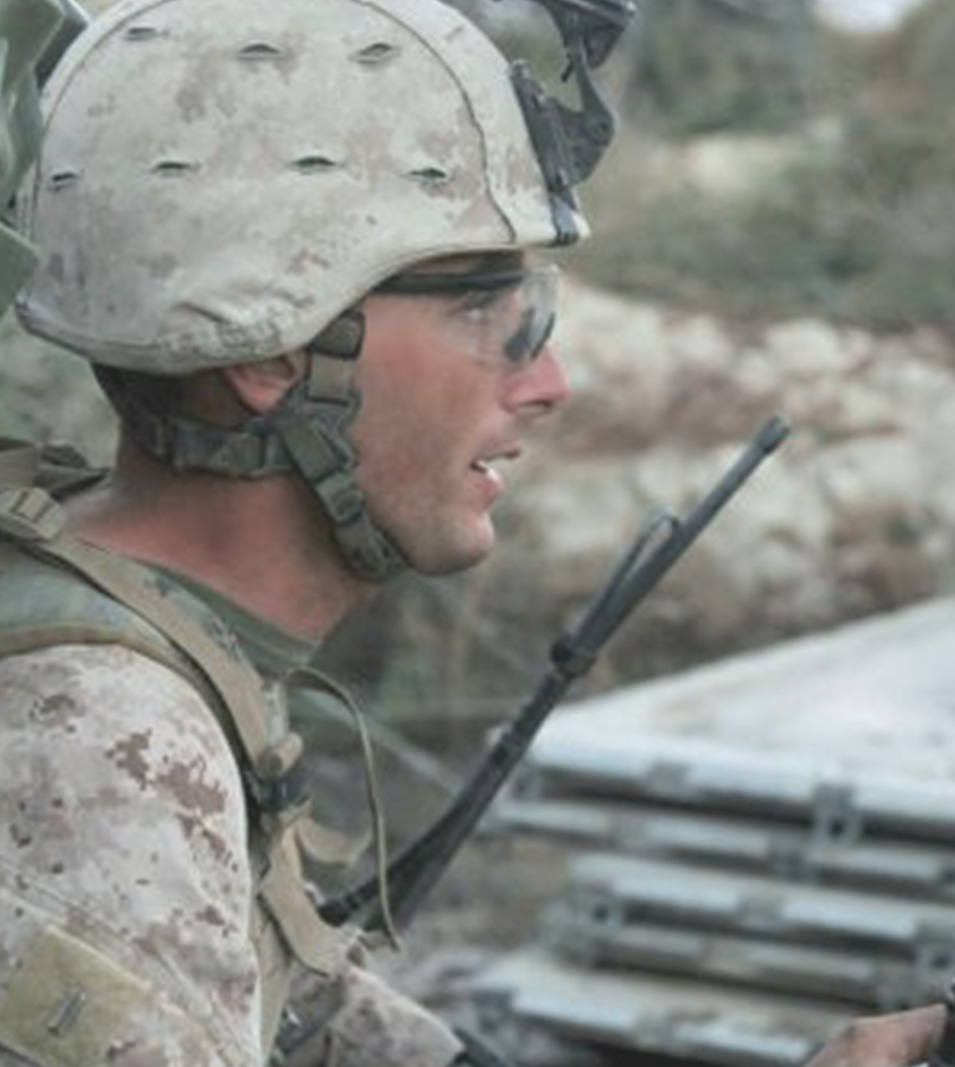 TOP CHARACTER STRENGTHS
HUMOR - HUMILITY - BRAVERY
1st Lt. Robert Kelly was killed on November 9th, 2010, he was a man of great character but is remembered fondly for his outstanding humor.
Rob was quick-witted, he was always one to be making jokes or have a sarcastic quip ready. He won his wife, Heather, over with his sense of humor when they first met in college. By the time they were married, he joked that Heather was his toughest critic after all those years - if he could make her laugh with a new joke, he knew it was a winner.
First Lieutenant Robert M. Kelly was born in Bethesda, Maryland on 5 September 1981. He graduated from Garfield Senior High School in Woodbridge, Virginia. After graduating from Florida State University with a B.A. in history, he enlisted in the Marine Corps in September 2003. He graduated basic training in January 2004 and checked into the School of Infantry – East, where he graduated as an assault man. As a Private First Class, Kelly was assigned to 1st Battalion, 8th Marines, serving as an anti-tank assault man. During his tour, he participated in Operation Iraqi Freedom in 2004 and 2006. He also participated in Special Marine Air Ground Task Force Katrina Hurricane Relief Operations in New Orleans, Louisiana. Having been promoted to Corporal, Kelly reported to Combat Instructor Company, The Basic School in October 2007 and served in Weapons Platoon. He was commissioned Second Lieutenant in December 2008 after graduating from Officer Candidate School. After graduating from Infantry Officer Course in September 2009, he was assigned to Company L, 3rd Battalion, 5th Marines. Lieutenant Kelly completed a winter package at Mountain Warfare Training Center in Bridgeport, California, as well as completing Enhanced Mohave Viper Training at 29 Palms, California. He served as 1st Platoon commander for Company L. In September 2010 Kelly deployed to Afghanistan in support of Operation Enduring Freedom. He was posthumously promoted to First Lieutenant in November 2010. First Lieutenant Kelly's personal awards include the Purple Heart, Navy and Marine Corps Commendation Medal with Combat V, Navy and Marine Corps Achievement Medal, and Combat Action Ribbon with one gold star. He is survived by his wife, Heather, his parents, John and Karen, his brother, John and his sister Kathleen. 
TMF Stats:
001 78,000+ Veterans + Survivors Empowered

002 200,000+ Spartan Members
003 550,000+ Youth Living "If Not Me, Then Who..." Movement