Marines
William Donnelly
---
DOD // 11.25.2010
HOMETOWN // Frederick, MD
DOB // 03.29.1983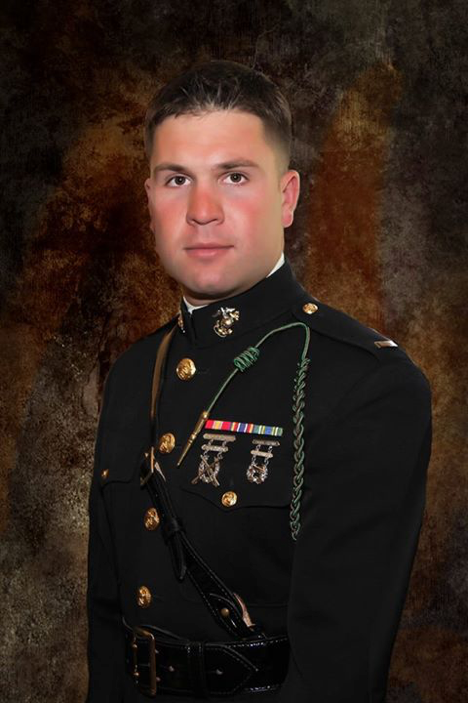 TOP CHARACTER STRENGTH
HUMILITY- KINDNESS- FAIRNESS
1stLt William James Donnelly IV, died November 25th 2010. He is remembered for the countless times he put his comrades and men's needs before his own. Coming from a family who were born and bred in service, Will was destined to serve in the United States Marine Corps. Before commissioning as an officer from the United States Merchant Marine Academy (Class of 2008), he was a prior in the USMC reserves. Being able to relate to his marines was one of his gifts as a leader because he knew what they were going through.
Growing up, Will was homeschooled with his sisters where he was exposed to other homeschool children from two churches. There was a mix of both older and younger children, so as Will grew and matured, he naturally became a mentor to those younger children. From a young age, Will had been learning patience and leadership skills that shaped him into the leader many admire. Being active in these churches, he attended many Missions Trips to Belorussia, Honduras, Jamaica, Mesa Verde (US) and China. While in China, he had been arrested and placed in jail, then expelled, for handing out religious material. It is safe to say that in all this, he developed a sense of fearlessness, a leadership attribute many officers strive to have.
Through the stories of those who served alongside him, Will had a reputation of always being a servant leader. He would leave his date to go and help his marines, give the boots off his own feet to a buddy when in need, buy tobacco products from the PX (even though he didn't smoke or use tobacco products) for his men when times were tough, and before leaving on his last deployment, left his nephew funds for college. All these testimonies show the kind of person Will was, and all who know him knew it was all sincere.
Will may be gone, but his legacy still lives on. The kind actions and thoughtfulness he had towards all inspire many. A quote that Will was reminded of by his father from Admiral William F. Halsey read, "There are no great men, only ordinary men who through Life's circumstances are called upon to face great challenges." Will did just that, he lived as if he were equal to all and saw no superiority or greatness over anyone. He tackled on those challenges the best he could and always made sure to live in a way that wasn't selfish but rather selfless. His sacrifice is remembered on the USS San Diego (LPD 22) Troop CO stateroom, now known as the 1stLT William J Donnelly IV USMC Memorial Stateroom. -submitted by USNA MIDNs Moore, Pitts, Rapalo, Sanchez -  with permission of family.
TMF Stats:
001 78,000+ Veterans + Survivors Empowered

002 200,000+ Spartan Members
003 550,000+ Youth Living "If Not Me, Then Who..." Movement