Air Force
Nicholas Whitlock
---
DOD // 02.18.2012
HOMETOWN // Newnan, GA
DOB // 12.10.1982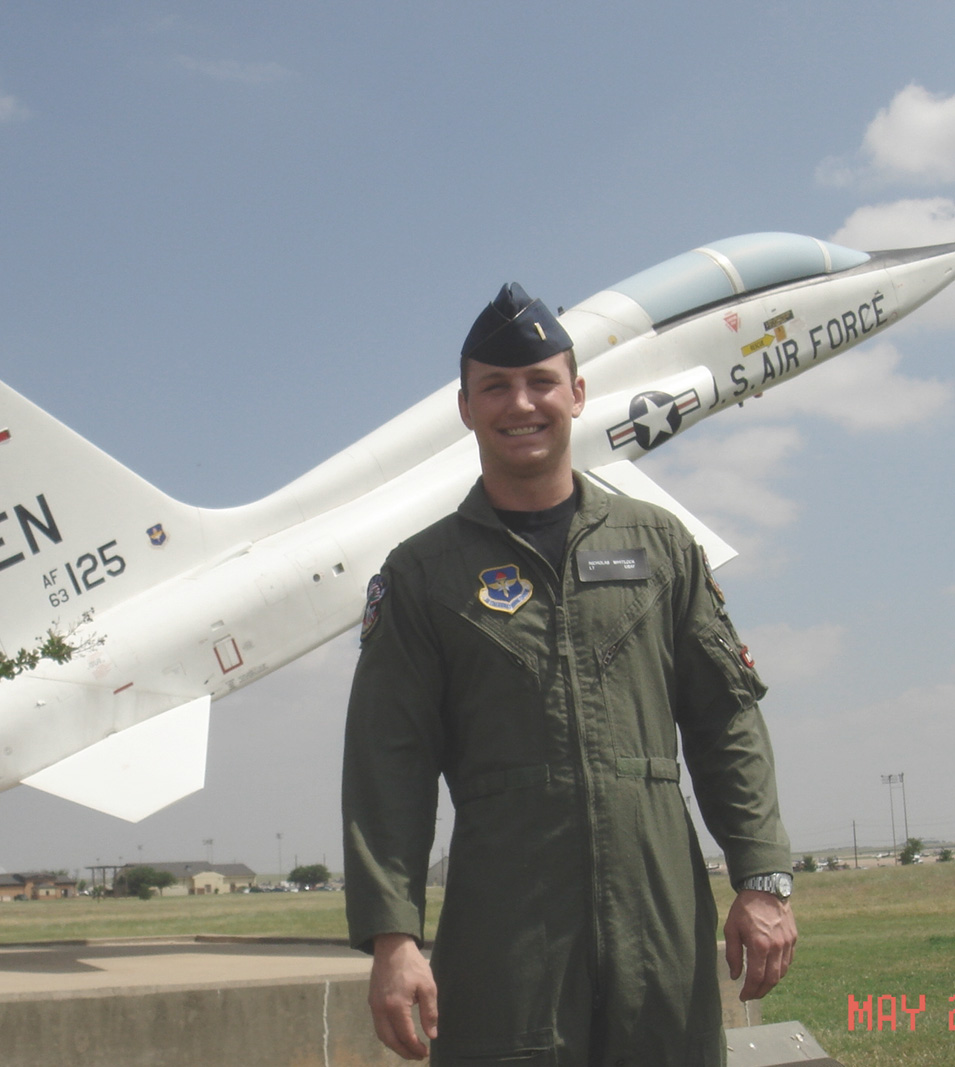 Top Character Strengths
SPIRITUALITY - LEADERSHIP - PERSEVERANCE
Air Force Captain Nicholas Schade Whitlock's smile was contagious, and so was his drive to succeed. He knew a career in the Air Force would be both challenging and rewarding, but he was not deterred by challenges and only worked harder in the face of obstacles. Nick and three comrades died on February 18, 2012, when their plane, Ratchet33, went down near Camp Lemonnier in Djibouti, Africa. Nick was 29 years old and serving on his fifth deployment in support of Operation Enduring Freedom. Nick is remembered for his Perseverance which was exhibited in everything he did.
Nick accomplished anything he put his mind to. Nick took the path less-traveled to earn his pilot's slot, earning his private pilot's license in 2005 before being accepted into the Air Force in 2006. Upon completing Officer Training School, Nick was selected for the highly sought-after Euro NATO Joint Jet Pilot Training program at Sheppard Air Force Base. He was the first in his class to break the sound barrier, and Nick received his wings in 2008 and was assigned to the 34th Special Operations Squadron at Hurlburt Field to fly the U-28A aircraft. When asked why he wanted to join the Air Force, Nick shared that he wanted to do something with his life that not many could do. A skilled and respected pilot, Nick believed deeply in the missions he was a part of and studied constantly so that he could be the best pilot possible.
Nick was a natural leader, in part, because he always thought of others before himself. In high school, Nick attained the rank of Eagle Scout, served as captain of his High School Baseball team and was a leader on his football team and within his community. In college Nick served in several leadership roles on behalf of his fraternity and University. Nick's leadership ability was recognized at every turn, and included accolades such as his baseball team's Leadership Award, voted on by the coaches and players. But he never boasted about his accomplishments. In fact, after receiving the Coca-cola "Golden Helmet Award" for excellence on and off the football field, Nick would not allow it to be hung in his bedroom because he wanted to be respectful of the feelings of his friends and teammates. Nick carried high standards, but he never expected anything of anyone else he wasn't willing to also do himself.
Nick is remembered as being many things: bold, courageous, passionate, fearless and determined. But of all Nick's qualities, most important was his devotion to the Lord. He was an honorable man who worked hard and believed in what he did. He incorporated his faith in his daily life, taking great pride in his service to God, his country and his community. This was especially true when it came to his marriage. Nick and Ashley were married November 20, 2010, in Jacksonville, Florida. Having dated for five years, Nick did not rush their decision to get married. Instead he thoughtfully and patiently prayed to understand if this was God's will for their lives. They were engaged and then married at a wedding that was a true celebration of the love they shared. He was grateful for their relationship and wanted ensure the blessings he and Ashley received extended to everyone they met.
TMF Stats:
001 78,000+ Veterans + Survivors Empowered

002 200,000+ Spartan Members
003 550,000+ Youth Living "If Not Me, Then Who..." Movement