Air Force
Scott Craven
---
DOD // 2.27.2006
HOMETOWN // Bensalem, PA
DOB // 5.20.1979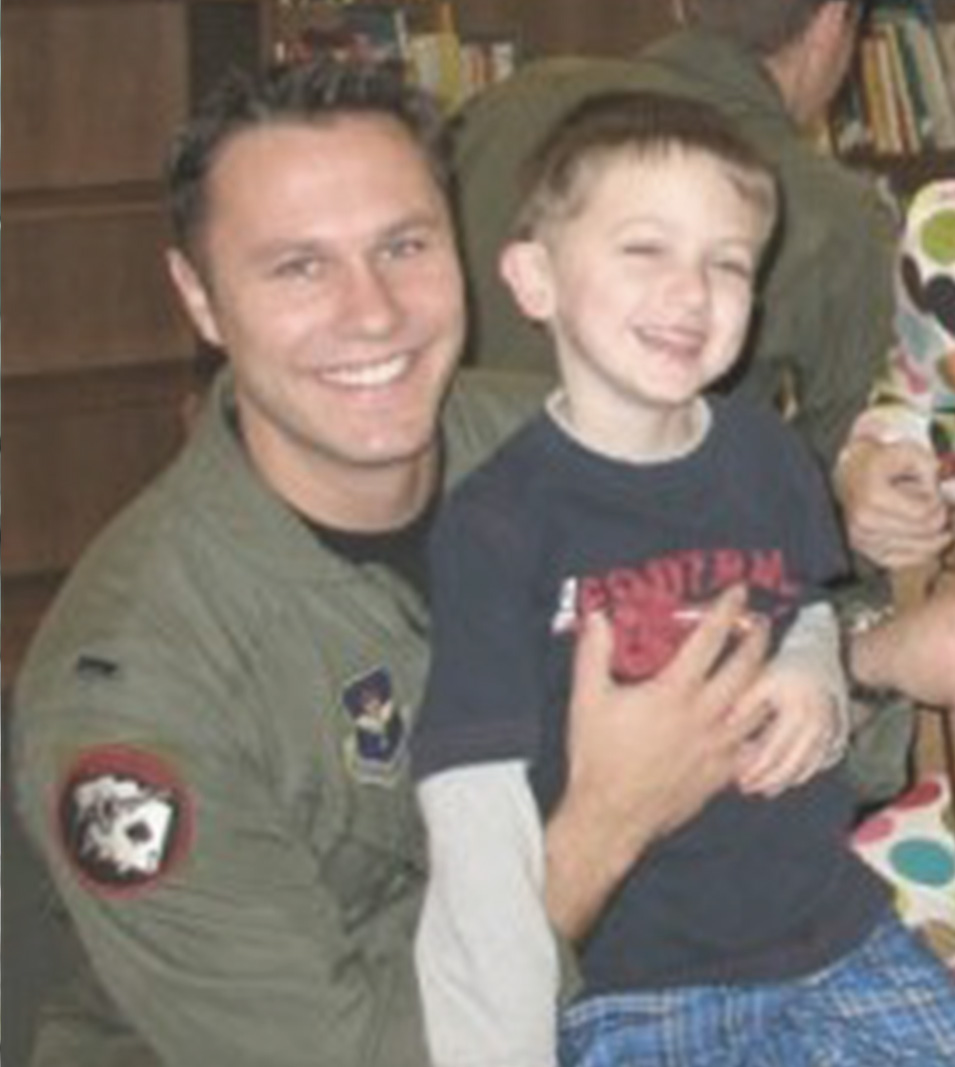 TOP CHARACTER STRENGTHS
LOVE OF LEARNING - PERSEVERANCE - KINDNESS
Capt. Scott Craven, passed away unexpectedly on Feb. 27, 2006, while a passenger in an auto accident in Valdosta, Ga. Scott attended Valley Forge Military Academy and Junior College before attending the United States Air Force Academy. He then attended pilot training, and earned his wings in December, 2003. He received the Flight Commander's Award for leadership. He was stationed at Moody Air Force Base in Georgia and was studying for his masters degree at Embry-Riddle Aeronautical University. Scott had many incredible character strengths including his intense love of learning.
As a child, there was no question that Scott was bright. Throughout grade school he excelled in academics without any difficulty. His natural academic ability aside, Scott was a shy, but friendly and kind boy. He was a fun-loving child with big dreams of becoming a pilot, which he accomplished. While attending the United States Air Force Academy, Scott chose to major in Engineering Mechanics. He was accepted into a program consisting of a small, select group of students tasked with the fabrication and production of a Formula Ford race car to compete at the NCAA level against automotive industry sponsored schools. Scott went on to be selected to attend a symposium where he was one of two cadets who attained racing engineer credentials. After graduating from the USAFA. While many took a less difficult course of study, he chose learning over just punching a ticket, and earned a Master's Degree in Engineering from Embry-Riddle Aeronautical University.
He wasn't always the biggest or fastest guy on the court/field, but that never stopped Scott. As Captain of his High School football team, Scott lead from the front, motivating his teammates by his example.  As a result, Scott was named to the Bucks County, PA All Star Team and awarded Honorable Mention to the PA All-Catholic Team. However, Scott's true athletic love was basketball. He could often be found honing his skills, not because someone told him to, but because he simply wanted to improve. Scott's perseverance paid off, eventually landing him a walk-on position on the Valley Forge Military Academy's Varsity basketball team. Later, Scott walked-on to the USAFA rugby team and played all four years, while never having previously played the game. No matter the sport, Scott took the court or field with pride of heart in each and every game, playing with the same determination, perseverance and love that led to him a life of success.
While serving as an instructor pilot at Moody Air Force Base in Valdosta, GA, Scott began visiting Sallas-Mahone Elementary School, spending time with the children of deployed military personnel. In no time, Scott and the Sallas-Mahone children became fast friends. Eventually, word spread among Scott's colleagues regarding his service, and more pilots began spending time encouraging the children of their brothers and sisters in arms to become mature, responsible young adults. Tragically, Scott passed while he was stationed at Moody, and his absence was painfully felt. As a tribute to his character, and in honor of his legacy, the Sallas-Mahone Elementary School established the Scott Craven Mentoring Program. With the ongoing participation of service members that share in Scott's character-driven call to action, the children of the brave men and women called to serve in harm's way have responsible, positive role models to encourage and guide them through tough and trying times.
TMF Stats:
001 78,000+ Veterans + Survivors Empowered

002 200,000+ Spartan Members
003 550,000+ Youth Living "If Not Me, Then Who..." Movement