Navy
Chris Kalafut
---
DOD // 10.24.2014
HOMETOWN // Oceanside, CA
DOB // 03.04.1965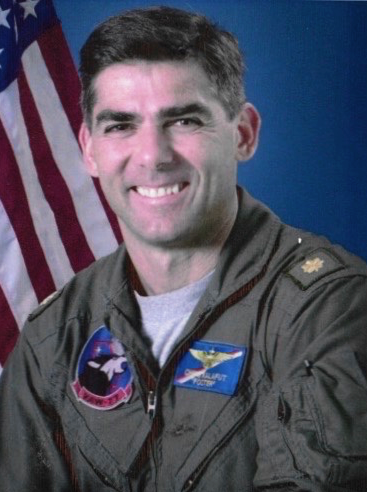 TOP CHARACTER STRENGTHS
HUMILITY - KINDNESS - LOVE OF LEARNING
CDR Chris E. Kalafut - With great honor, here is a bit of the vibrant life of Chris Kalafut! He shines brightly having lived an abundant life. His presence is felt daily because of the ways he chose to live.
 Chris comes from a family where he was the youngest of 5 boys. He grew up playing football, instruments, and swimming. He was inducted to the Pop Warner Football Hall of Fame. He played violin and trumpet in middle school and high school. While in high school, he was in the band and played football, at the same time. Chris swam in high school and went on to swim four years in college. He received an appointment to the United States Merchant Marine Academy (USMMA) and majored in Marine Engineering. Upon graduating in May of 1987, Chris headed to US Navy flight school and became an E2 pilot. He had over 5,000 flight hours in the E2 Hawkeye. While in VAW 77 their mission was counter narcotics. Chris would often put aside the demands of an intense work schedule to share presentations at the local schools for Red Ribbon Week. He also volunteered at his kids' school as a music/art appreciation parent. Chris graciously gave his free time to children and others as a great encourager and teacher.
Chris loved a hard workout, whether with weights, equipment, in a pool, or on his bike!
Over the years, Chris served in many military, corporate, and civil service capacities - with the USN/USNR, Betz, Pac Bell, US Customs, and Delta Air Lines. In each role, he always strived to be the best version of himself. He enjoyed and lived a full life with a whole lot of learning, growing, and loving as a son, brother/brother in law, husband, dad to 5 GR8 kids, uncle, and true friend. Upon the loss of Chris, a child said, "Daddy lived more in 49 years than many will live in a lifetime."
Chris lived a very selfless life and would encourage others by his actions to do the same. A motto from USMMA - Acta Non Verba (Actions not words) - sums up his approach to life and service. Chris is, and always will remain, as his head stone reads: GODS GREAT GIFT TO MANY.
Character Strength Stories:
Humility - Chris was very humble always.  He never mentioned that he was a pilot and always revered all who worked to help keep the planes/environment safe and well.
Kindness - A neighbor needed help replacing a garbage disposal. Chris quickly grabbed his toolbox and completed the job without hesitation.
Love of Learning - Chris always worked toward learning and doing.  He never sat idle.  He was always fueling his mind by reading a book or seeking out new ideas or concepts. He was able to fix or do anything around our home. Very vibrant!
-Submitted by Mary, Surviving Wife
TMF Stats:
001 78,000+ Veterans + Survivors Empowered

002 200,000+ Spartan Members
003 550,000+ Youth Living "If Not Me, Then Who..." Movement