Navy
William McCool
---
DOD // 02.01.2003
HOMETOWN // Lubbock, TX
DOB // 09.23.1961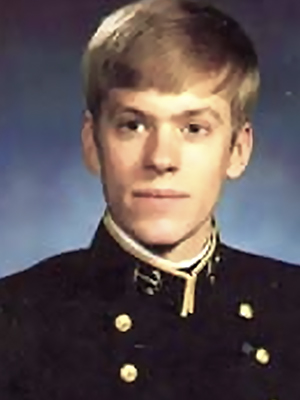 Commander William C. McCool was killed while piloting the Space Shuttle Columbia as the shuttle was attempting entry and landing on February 1, 2003 . Commander McCool attended Coronado High School in Lubbock, Texas, before going on to study at the United States Naval Academy, where he graduated second in his class in 1983. He went on to earn two more master's degrees in both computer science and aeronautical engineering. He earned the "Outstanding Student" award when he completed flight training in 1986.
Commander McCool was selected by NASA in 1996 and, over time, logged 2,800 hours of flight experience and more than 400 carrier landings. His position as the pilot of the Columbia was his first spaceflight.
Commander McCool was a former Eagle Scout and loved outdoor activities like running, camping, mountain biking, and swimming. He also played the guitar. The late Commander was posthumously awarded the Congressional Space Medal of Honor, the NASA Space Flight Medal, the NASA Distinguished Service Medal, and the Defense Distinguished Service Medal. Commander McCool is survived by his wife and three sons.
The Travis Manion Foundation honored Commander McCool through the Character Does Matter program presented during the USNA's Summer Seminar and USNA STEM (Science, Technology, Engineering, and Math) Camp for rising 11th graders.
Related Links
TMF Stats:
001 78,000+ Veterans + Survivors Empowered

002 200,000+ Spartan Members
003 550,000+ Youth Living "If Not Me, Then Who..." Movement