Marines
Michael Stahlman
---
DOD // 10.05.2008
HOMETOWN // Chevy Chase, MD
DOB // 11.07.1962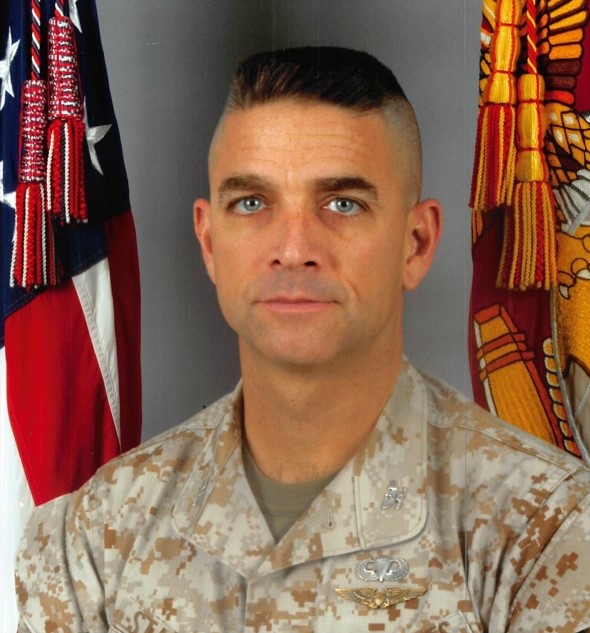 TOP CHARACTER STRENGTHS
BRAVERY - HONESTY - ZEST
Colonel Michael R. Stahlman, a 23-year veteran of the United States Marines, died on October 5, 2008 from injuries sustained on July 31st in Anbar province, Iraq while serving during Operation Iraqi Freedom. Prior to his death, Colonel Stahlman served as an Article 32 investigation hearing officer at Camp Pendleton in one of the cases arising from the Nov. 19, 2005 deaths of Iraqi civilians in Haditha.
Mike graduated with distinction from the U.S. Naval Academy in 1985. After completing the Basic School in Quantico, VA, he completed naval flight officer training and specific training in the F-4 fighter program. Along the way he became parachute-qualified and, as a result, his uniform bore both the wings of a Naval Aviator and the jump wings synonymous with the legendary Marine Corps Force Recon Battalions. As a result of the decommissioning of the F-4, he became increasingly involved in the legal aspects of the United States Marines and was selected for the Funded Law Education Program (FLEP).
In 1993, he received his law degree from California Western School of Law and was admitted to the California bar. He later received a Master of Laws degree from the Judge Advocate General's Legal Center and School in Charlottesville, VA, where he later served as an instructor and vice chair of the school's Criminal Law Department. Mike was assigned to the Marine Corps Air Ground Combat Center at 29 Palms California, where he served as Staff Judge Advocate and director of Legal Services. He also served as a lead defense counsel in the Aviano Gondola Trial. In 2008, he volunteered for a one-year deployment to Iraq to serve as the Multi-National Force West Rule of Law Coordinator. 
Mike's personal military decorations include the Meritorious Service Medal with gold star, Navy-Marine Corps Commendation Medal, Army Commendation Medal and Navy-Marine Corps Achievement Medal with gold star. He is survived by his wife, Kimberly, and two daughters: Piper and MacKenna.
TMF Stats:
001 78,000+ Veterans + Survivors Empowered

002 200,000+ Spartan Members
003 550,000+ Youth Living "If Not Me, Then Who..." Movement