Army
Jose Velez
---
DOD // 11.13.2004
HOMETOWN // Lubbock, TX
DOB // 10.21.1981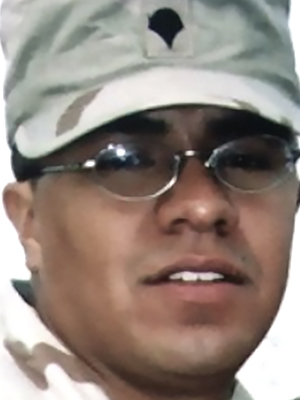 Cpl. Jose A. Velez, 23, of Lubbock, Texas, died Nov. 13, 2004 in Fallujah, Iraq, while clearing an enemy strongpoint when his unit came under fire. Velez was assigned to 2nd Battalion, 7th Cavalry Regiment, 1st Cavalry Division, Fort Hood, Texas. Jose often went by "Freddy" and joined the U.S. Army in 2000 after graduating high school. Velez was in the infantry and deployed to Iraq in 2003. Freddy was awarded two Purple Hearts, a Bronze Star, and a Silver Star. Velez was survived by his father, Roy Velez, sister, Monica Velez, and brother Andrew Velez.
"Freddy believed in his mission, often telling his father that most Americans only heard and saw the bad news, but what they didn't see were children who could now go to school, families who now had access to water, and the Iraqis who were grateful for their freedom," Melanie Burford wrote in The Dallas Morning News.
The Travis Manion Foundation provided a Challenge Grant to the Velez family and empowered them to run the 2011 Marine Corps Marathon in honor of their fallen loved ones.
TMF Stats:
001 78,000+ Veterans + Survivors Empowered

002 200,000+ Spartan Members
003 550,000+ Youth Living "If Not Me, Then Who..." Movement