Marines
Michael Ouellette
---
DOD // 03.22.2009
HOMETOWN // Manchester, NH
DOB // 05.25.1980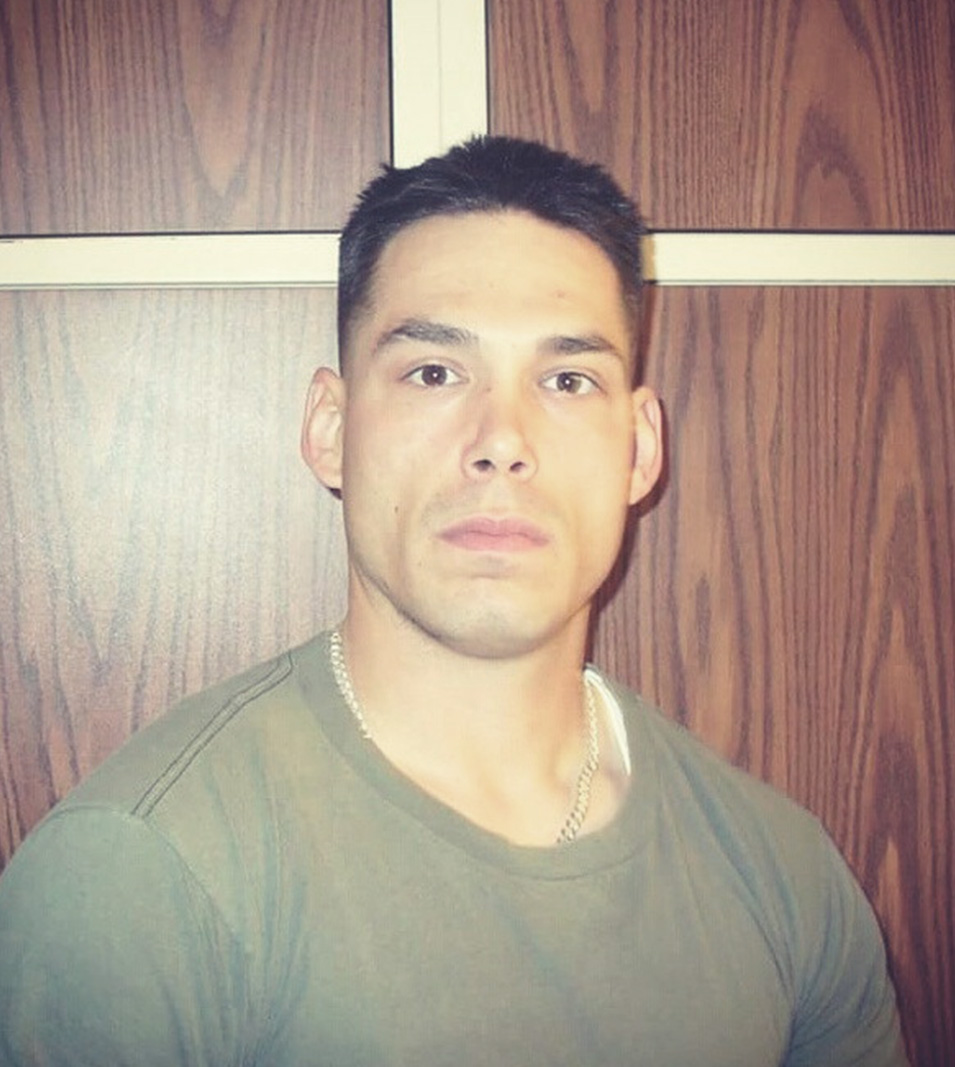 Top Character Strengths
BRAVERY - LEADERSHIP- HUMOR
Cpl. Michael Ouellette died on March 22nd 2009. He left behind a legacy of service and sacrifice that his family and his squad carry with them every day. They have all strived to live up to the ideals that he wanted for himself and others. To leave this world a better place than when they found it, to help those who face the same struggles they faced growing up. His memory and influence are still felt every day by marines as they enter the Advanced Infantry training Battalion at Camp Geiger. He is most remembered for his Bravery.
Michael is credited with directing his squad to prepare a hasty defense from an ambush while treating his own traumatic injuries resulting from stepping on an IED that would result in his death. He guided his radio operator to call for air support from helicopters that arrived on the scene, while LCPL Raper and Doc Nolan worked on him. He succumbed to his injuries shortly afterward, but not before guiding his Marines out of harm's way and telling them how proud he was of them. Many of the men who served with Mike refer to him as a legend for his wisdom on and off the battlefield. He was well-known for his stoic facade, sense of humor and the philosophical discussions he started amongst his Marines. Loved playing the Devil's Advocate and these conversations would go on for days.
What most people don't know is that Mike didn't have to go on that deployment. He choose to go. He would not let the men he trained and whom he considered family to go into battle without him. He knew their strengths, their weaknesses and their hearts. He made a promise to them and himself that those men would all come home, and they did. His last breaths were spent telling his men he was proud of them. Even when he knew he probably wouldn't make it he retained command of his squad and did everything in his power to take care of them and give them a future. He led from the front, he led his men with compassion and a fierceness that they still talk about to this day. Many of the men that he served with tell us they looked to him as an older brother and father figure.
Mike was funny, very funny. One of his sister's favorite things to do would be to watch Mike and her other brother play chess. It was never just a straight game of chess. Sometimes it went on for months and was only played when both of them were home between trips. These chess games became full contact sports and a battle of wills often filled with trash talking and grappling, many household items even became weapons during the games, lawn chairs, brooms and shaving cream to name a few. The sound of their laughter still sticks with his sister to this day.
TMF Stats:
001 78,000+ Veterans + Survivors Empowered

002 200,000+ Spartan Members
003 550,000+ Youth Living "If Not Me, Then Who..." Movement