Army
Connor Bednarzyk
---
DOD // 09.07.2018
HOMETOWN // Doylestown, PA
DOB // 10.16.1992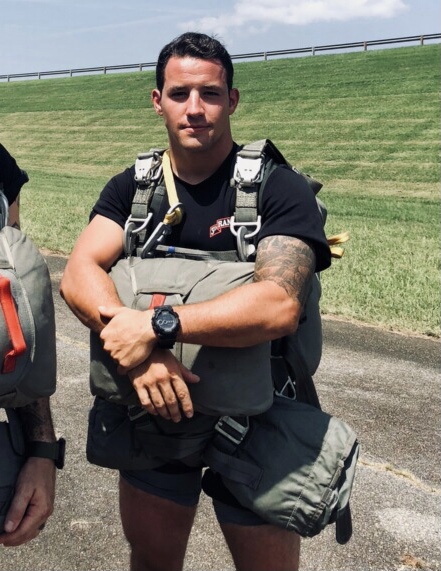 TOP CHARACTER STRENGTHS
HUMILITY - TEAMWORK - LEADERSHIP
CPT Connor J. Bednarzyk, Doylestown PA native, was an inspiring and proud product of the Buckingham Community. He spent his elementary and secondary educational years in the Central Bucks School District and graduated from Central Bucks High School East in 2011 where he was the recipient of the Colby Umbrell award for academics and individual character. The encouragement and mentorship Connor received in his formative years provided him the foundation to follow his passions. Connor was determined, hardworking, and a true team player. Connor graduated Penn State University Army ROTC and was in the top 10% of all ROTC graduates throughout the US. As a student and Army Officer he embraced his Buckingham roots by demonstrating leadership, compassion, and inclusiveness.
Connor earned his Ranger tab then went on to serve as a platoon leader for the 4th Infantry Division at Fort Carson, Colorado. After a year he qualified and was accepted into 3rd Battalion 75th Ranger Regiment Fort Benning Georgia. As an Army Ranger, CPT Bednarzyk's wise and humble character made him a natural and admired leader to those under his command. A lover of music, Connor often entertained his family and friends with the piano and guitar. CPT Bednarzyk was killed on September 7, 2018 during a training mission near Ft. Benning, Georgia. With full military honors, CPT Bednarzyk was laid to rest at Washington Crossing National Cemetery, reflecting his long-held wish to return to his native Bucks County.
Character Strength Story:
"When Connor was in 8th grade, he was a member of the school football team. He was always one of the smallest members of any team on which he played. At the end of the season, a few of the kids on the 8th grade team were selected to play in the last game of the season for the 9th grade team, however Connor was not one of the selections. Although disappointed, he approached his coach and asked if he could be the water-boy for the next game. The coach was taken back from Connors's desire to be a true team player and told Connor, " anyone willing to help out in that capacity deserves to dress for the game". Connor not only dressed, he participated in the game and did very well. Connor was one to always recognize team accomplishments above his own. As a senior high school player he was recognized as a team captain not just for his football ability, but for his overall positive attitude, team spirit and leadership."


TMF Stats:
001 78,000+ Veterans + Survivors Empowered

002 200,000+ Spartan Members
003 550,000+ Youth Living "If Not Me, Then Who..." Movement