Army
Kimberly Hampton
---
DOD // 1.2.2004
HOMETOWN // Greenville, SC
DOB // 8.18.1976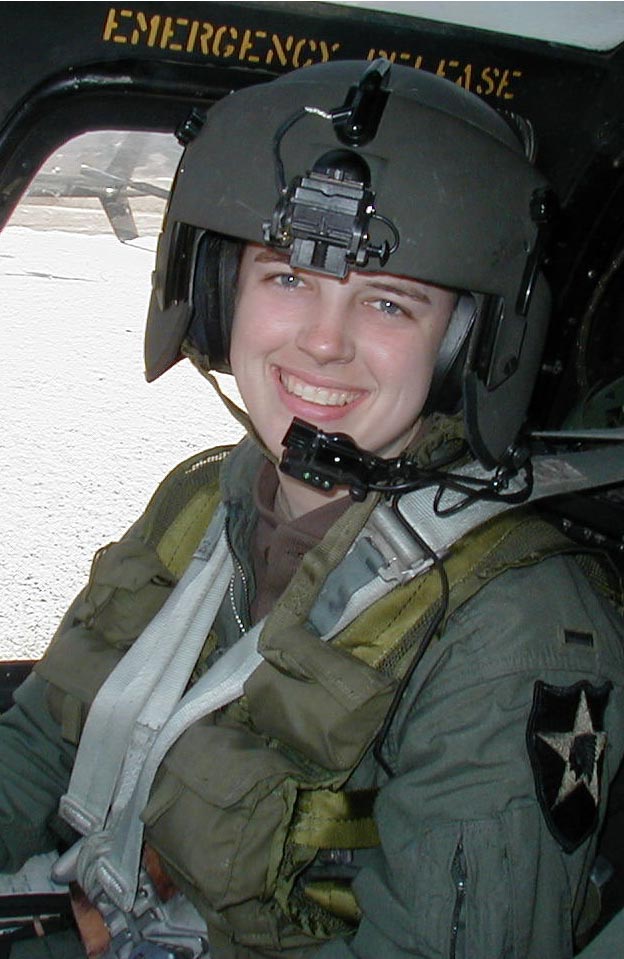 CPT Kimberly N. Hampton, 27, of Easley, S.C., was killed on Jan. 2, 2004, in Fallujah, Iraq. Hampton, was the pilot on a Kiowa, OH-58, Observation Helicopter when it was shot down by enemy ground fire and crashed.  Hampton died as a result of her injuries. Hampton was assigned to 1st Battalion, 82nd Aviation Battalion, 82nd Airborne Division, Fort Bragg, N.C. Kimberly attended Presbyterian College where she was enrolled in the ROTC and graduated in 1998. She served in Korea and Afghanistan before she deployed to Iraq in August 2003. She was posthumously awarded the Bronze Medal and Purple Heart. She was survived by her parents, Dale and Ann Hampton.
"She [Kimberly] flew helicopters. She was a commander in the cavalry, and that's a very male-dominated part of the army. Everyone I spoke to, she had (their) total respect. The men who worked under here had nothing but respect for her. Everyone said she had this command presence without raising her voice. By being the sweet, southern Easley woman that she was, she had so much respect."  Anna Simon, co-writer of "Kimberly's Flight"
The Travis Manion Foundation honored Captain Kimberly N. Hampton through the Character Does Matter program on May 21, 2012 at the Ambler Theater in Ambler, PA. where Kimberly's story was shared with 73 student athletes.
Related Links
Captain Kimberly Hampton Foundation
http://www.captainkimberlyhampton.org/
Kimberly's Flight
http://www.amazon.com/KIMBERLYS-FLIGHT-Captain-Kimberly-Americas/dp/1612001025
TMF Stats:
001 78,000+ Veterans + Survivors Empowered

002 200,000+ Spartan Members
003 550,000+ Youth Living "If Not Me, Then Who..." Movement