Army
Stephen Shull
---
DOD // 11.01.2020
HOMETOWN // Atlanta, GA
DOB // 08.29.1978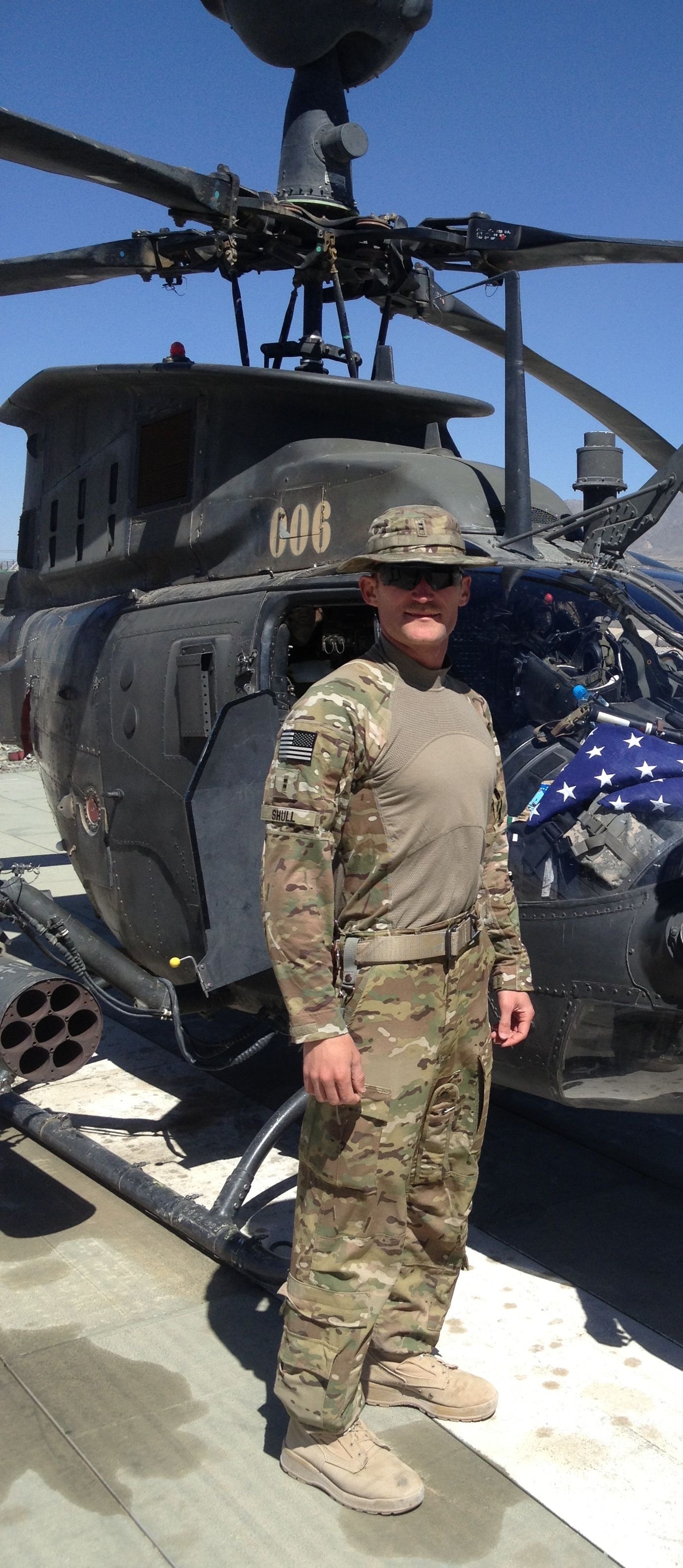 TOP CHARACTER STRENGTHS
BRAVERY - LOVE - TEAMWORK
In 2020, Stephen Shull, a 42-year-old Sarasota County Sheriff's Office deputy who exuded an aura of service and professionalism, lost a four-year battle with lung cancer, caused by combat related illness of prolonged exposure to burn pits while deployed overseas.
Stephen's assignments included search-and-rescue operations off the coasts of Alaska and California. But his appetite for added responsibilities propelled him from air crewman to flight mechanic, with designs on becoming a helicopter pilot.
His interagency transfer brought him to the U.S. Army Aviation Center in Alabama's Fort Rucker. After earning his wings, the warrant officer was deployed to hot zones Iraq (2008-09) and Afghanistan (2012-13), where he supported American troops under fire.
Upon retiring from the Army, Stephen beat out 150 applicants for a SCSO job as a pilot/deputy sheriff in 2014. He was the eye in the sky, joining missions to assist law enforcement ground operations.
He left behind a wife, Kathleen, and four children, Aidan, Izabella, Christian & Finnegan.
Character Strength Story:
Love - Before taking our daughter, Izabella, to her school's Daddy/Daughter dance, Stephen looked all over town to find a tuxedo complete with a red bow tie. Once he found the tuxedo, he went out and bought her a corsage in her favorite colors. He was such a loving and thoughtful father to all four of our children.
—Submitted by Kathleen, Surviving Wife
https://www.heraldtribune.com/story/news/local/sarasota/2016/11/10/sheriffs-pilot-veteran-is-fighting-unseen-enemy/24571309007/
TMF Stats:
001 78,000+ Veterans + Survivors Empowered

002 200,000+ Spartan Members
003 550,000+ Youth Living "If Not Me, Then Who..." Movement