Marines
Eric Herzberg
---
DOD // 10.21.2006
HOMETOWN // Severna Park, MD
DOB // 06.07.1986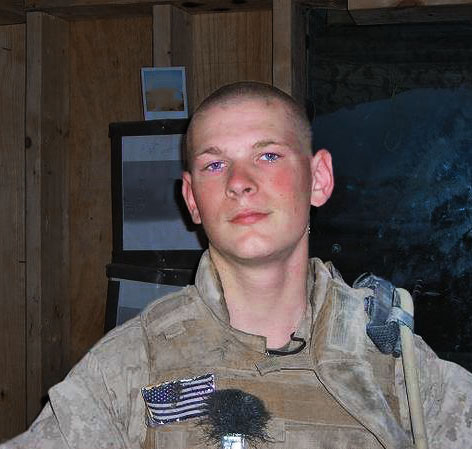 Lance Cpl. Eric W. Herzberg, 20, of Severna Park, Md., died Oct. 21, 2006, while conducting combat operations in Al Anbar province, Iraq. He was assigned to 3rd Battalion, 2nd Marine Regiment, 2nd Marine Division, II Marine Expeditionary Force, Camp Lejeune, N.C. After graduating high school in 2005, Eric joined the Marine Corps, and was deployed to Iraq in July 2006. Eric was survived by his mother, Gina Barnhurst, his father, Eric Herzberg, his sister, Katie, and brother, Matthew. Lance Cpl. Herzberg received a Purple Heart.
"He said something I'll never forget," Eric's father, Eric Herzberg said. "He said, 'I want to go to Iraq, and I want to go there as soon as possible…I remember exactly where we were when he said that… As a dad, you're scared to death, but I couldn't have been more proud of him."
The Travis Manion Foundation provided Lance Cpl. Herzberg's father, Eric Herzberg, a Challenge Grant to bring our Character Does Matter program to the Fallen Hero's alma mater. On April 19, 2012, we empowered Eric to tell his son's story to inspire 50 students at Severna Park High School in Severna Park, Md. Eric led students to complete over 150 hours of community service in honor of the Fallen Marine, and returned to Severna Park High School to present the Character Does Matter program and Service Challenge for a second time on Feb. 27, 2013.
Related Links
Eric Herzberg's Memorial Website
http://www.ericwherzberg.com/content/
Washington Post
http://www.washingtonpost.com/wp-dyn/content/article/2006/10/24/AR2006102401265.html
TMF Stats:
001 78,000+ Veterans + Survivors Empowered

002 200,000+ Spartan Members
003 550,000+ Youth Living "If Not Me, Then Who..." Movement