Navy
Christopher Snyder
---
DOD // 12.13.2005
HOMETOWN // Plainsboro, NJ
DOB // 09.20.1977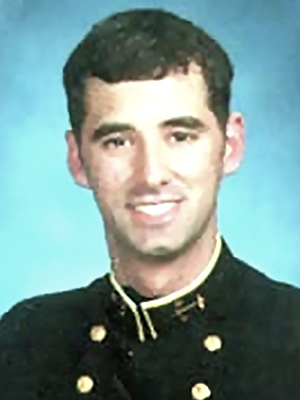 Lieutenant Christopher Snyder was killed when his SH-60B Seahawk crashed on December 13, 2005 while conducting anti-drug operations on Colombia's Pacific Coast.  Snyder was one of three naval aviators killed during the crash, all of who were from the Helicopter Anti-Submarine Squadron Light 48 based at Mayport Naval Station.  The other two aviators killed in the crash were Lieutenant (junior grade) Nicholas J. Juron and Petty Officer 2nd Class John N. Kaye III.  There was no reported cause for the crash, though the Navy indicated to the families that there may have been mechanical problems with the helicopter.
Snyder was big New York Mets fan – something that garnered friendly rivalry with some of his fellow officers. He was a member of the class of 2000 at the United States Naval Academy.
Lieutenant Snyder died only a few months before he intended to give his mother's engagement ring to Sarah Carter of Jacksonville Beach.  He is survived by his intended fiancé, as well as other family and friends.
The Travis Manion Foundation honored Lieutenant Snyder through the Character Does Matter program presented during the USNA's Summer Seminar and USNA STEM (Science, Technology, Engineering, and Math) Camp for rising 11th graders.
TMF Stats:
001 78,000+ Veterans + Survivors Empowered

002 200,000+ Spartan Members
003 550,000+ Youth Living "If Not Me, Then Who..." Movement